The highly anticipated social media poster of FOX's new series Yaz Şarkısı (Summer Song) has been released. The popular actors of the series, Nilsu Berfin Aktaş, Mustafa Mert Koç, Efekan Can, Oya Başar, Yeşim Ceren Bozoğlu and Zehra Yılmaz appear on the social media poster of the TV series, which is a favorite on Sunday evenings.
The remarkable detail on the poster of the series is that not only young names are included, but also the presence of a master name like Oya Başar and Yeşim Ceren Bozoğlu and Zehra Yılmaz, who are also known for their experience with the projects they are involved in.
The posters of youth productions usually featured popular young actors of the last period, but for the Yaz Şarkısı, the perception of a project where experienced names and young people came together was also revealed on the poster.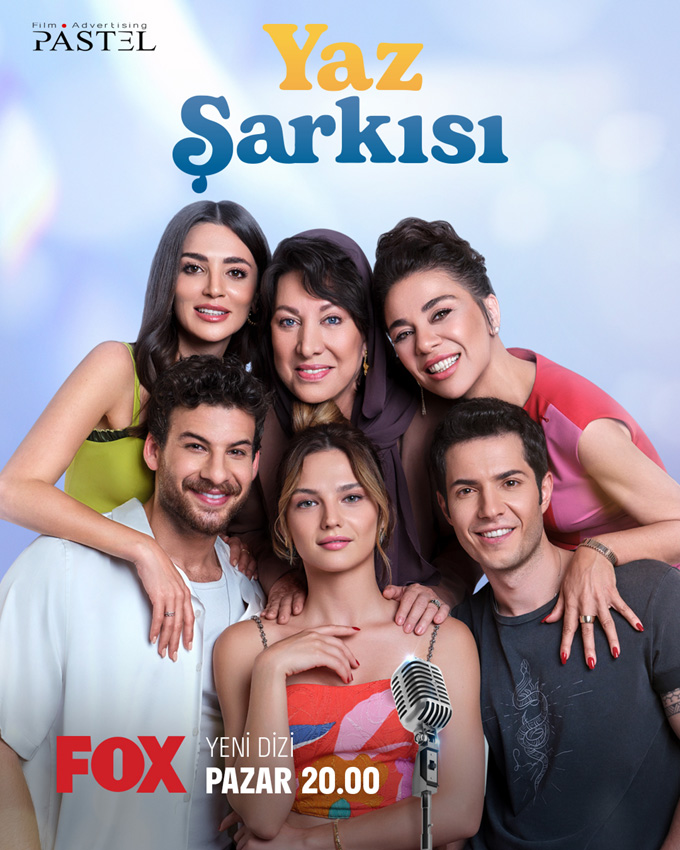 Produced by Pastel Film and produced by Yaşar İrvül and Efe İrvül, Yaz Şarkısı is about the story of Yaz (Nilsu Berfin Aktaş), who clings to her father's dream in Istanbul, where she came to study, and tries to make that dream come true.
In the cast of the series directed by Doğa Can Anafarta and written by Ramazan Demirli; There are also actors such as Duygu Karaca, Su Şanad, Merve Sevin, Ömer Kılıç and Selin Vardarlı.
Yaz Şarkısı is on FOX every Sunday at 20:00.