The TV series named Öyle Bir Geçer Zaman ki, which left its mark on a period, was one of the unforgettable works that brought great gains for many actors. Tolga Güleç and Erkan Petekkaya, who were in the cast of the TV series Öyle Bir Geçer Zaman ki, continued to be on the screen with very different characters over the years.
The two successful names came together again exactly 12 years after the TV series "Öyle Bir Geçer Zaman Ki". The duo, whom we watched in an influential drama project years ago, are now sharing the same set for a comedy movie. In particular, Tolga Güleç shone in this series and suddenly became one of the famous names. With the character of Ahmet played by the actor, he experienced unforgettable moments in his career with the team of this series.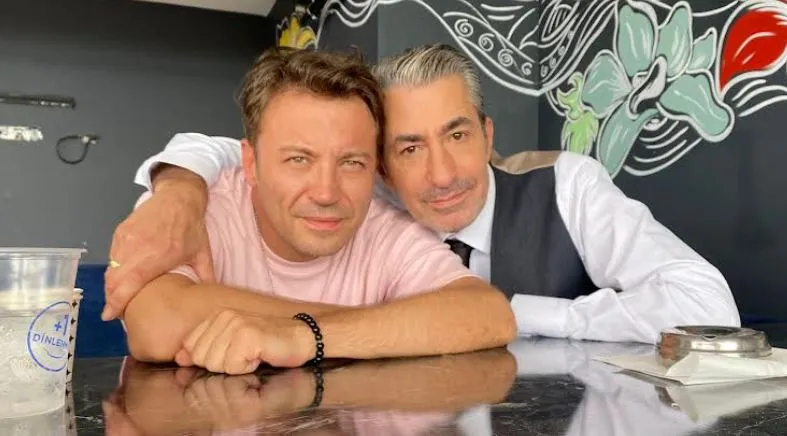 The friendship and closeness between Erkan Petekkaya and Tolga Güleç were also reflected in the photographs. Preliminary preparations have been completed for the project called Filme Gel (Come to the Film), which will feature two powerful actors from the Turkish TV series and cinema world.
The two old friends who met on the set of the TV series, which went on the set and started shooting, both enjoy being together again and set an example for young people with their friendships dating back years.
The duo, who starred in the movie "Filme Gel", which will come to the fore as a comedy production, met to entertain the audience.
Tolga Güleç, whom we will see in the character of Çetin in the project called Filme Gel, spoke as follows about this meeting that took place years later: "It is a pleasure to do comedy with Erkan brother after years. In the scenes we play against each other, sometimes there are moments when we can't shoot the scene because of laughter. We enjoy the absurd comedy together."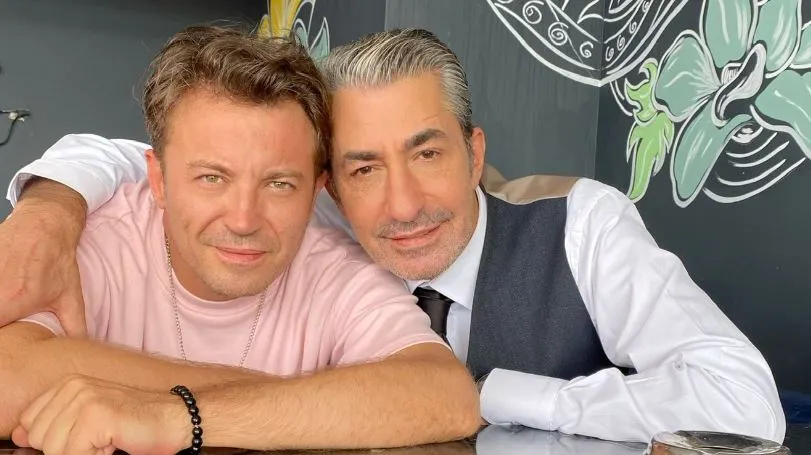 The details of the project called Filme Gel, which draws attention with its story about the dream of three friends to shoot a feature film, has already been a matter of curiosity.
Let's remind those who love that Erkan Petekkaya will also be on the screen in the new period by taking part in the Kanal D series O Kız (That Girl), which is expected to start shooting in September.