Show TV's BKM-signed TV series "Gelsin Hayat Bildiği Gibi" (Come life as it knows) which marked the Thursday evenings, made its mark on the top of all categories with its fifth episode aired on the evening of 18 August. The series, which received full marks from the audience, was also on the agenda of social media.
Ertan Saban, Devrim Özkan and Özge Özberk came together in the lead roles in Show TV's series, which performed very well in the summer period. The series, which had a good debut, received very good ratings and managed to surpass the average in all categories.
After this success, Özge Özberk congratulated the whole team by sharing her photo with her young actress friends on her Instagram account. Actress sharing; "How lucky I am to have good-hearted and talented actor friends like you. May your path be clear and long.. You are endlessly worthy of this first place. Well done my dear @ganimujde and @ltndnmz vee devv congratulation" dropped the note.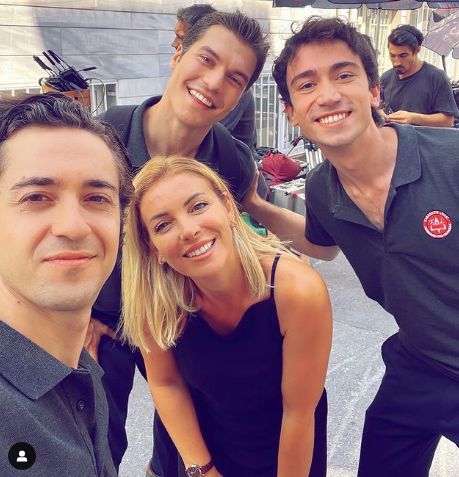 Although the series was first in all audience groups, it did not go unnoticed that its ratings dropped a little compared to last week. The series became one of the most talked about and highly interactive projects on social media with its effective scenes.
The project design and script belonged to Gani Müjde, and the series directed by Altan Dönmez was also widely talked about on social media. The hashtag #GelsinHayatBildiğiGibi took place on Twitter's TT list for 6 hours and 20 minutes in Turkey and for 1 hour and 35 minutes in the world. Ertan Saban (Sadi Payaslı) and Devrim Özkan (Songül) sat on the agenda of social media with their acting.