Elçin Sangu and Barış Arduç had a huge fan base not only in Turkey but also in the world, with the TV series Kiralık Aşk (Love for Rent), in which they shared the lead roles. The two later came together in a movie called Mutluluk Zamanı (Happiness Time). The movie will meet the audience on Thursday evening.
Kiralık Aşk, a romantic comedy starring Barış Arduç and Elçin Sangu, started as a summer series in 2015, but was so popular that it continued for two seasons. Elçin Sangu and Barış Arduç, who were in front of the camera for the first time, became the most popular screen couple on Turkish television in a short time. The series was the debut in the careers of both actors.
After watching Kiralık Aşk, the producers brought together two successful actors this time in a movie called Mutluluk Zamanı. In the romantic comedy movie, Barış Arduç and Elçin Sangu as well as Cengiz Bozkurt and Sedef Avcı played roles.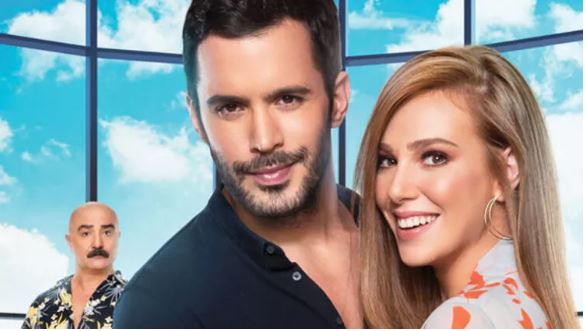 Produced by NuLook, produced by Muzaffer Yıldırım, and directed by Şenol Sönmez, the screenplay was written by famous actors Buğra Gülsoy and Ali Erkan Ersezer. However, contrary to expectations, the movie did not reach very good viewing figures. The movie, which was shot with great expectations, was watched by 561 thousand people at the box office.
Bringing these two star actors together, the movie will be screened this time on Star TV. The movie will be broadcast tonight (Thursday, April 21) at 20:00.