Famous actress Hazal Kaya attracted attention with a post she made on her social media account. It seems that the actress, who is excited about her new series, which will be broadcast on Netflix, has another surprise for her fans. But she never says what it is!
Hazal Kaya came to the television screen with the last Misafir series. The series, which was broadcast on Fox TV and starring with Buğra Gülsoy, unfortunately did not receive the expected attention in the season and said goodbye to the screen after a few episodes.
After this disappointment, her movie "Benden Ne Olur?", which was shot in the summer of 2020, was released. The actress, who caught covid19 before the movie, attended the night she wanted so much when her test was negative on the day of the gala.
The actress, who also has pleasant days in her professional life, is also very excited for the fantastic historical series "Pera Palas'ta Gece Yarısı", which will be broadcast on Netflix.
She had announced on her social media account a while ago that the series would meet with the audience on March 3. The series, in which she played the leading role with Selahattin Paşalı, will take the audience to 1919.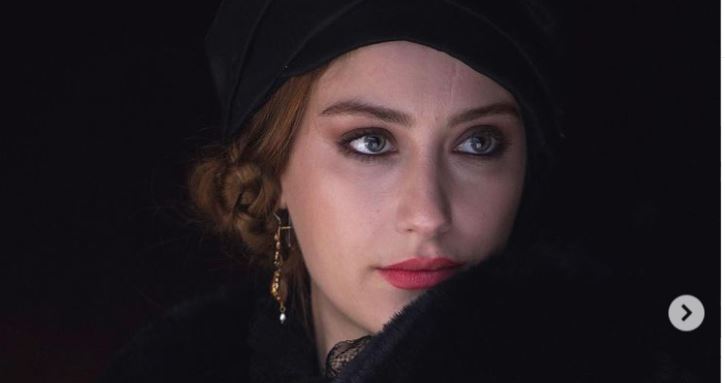 This project, which Kaya is eagerly waiting for to be published, is already known. The movie 'Benden Ne Olur?' is also on the air. In addition to all these, Hazal Kaya has another excitement and she has been leaving her fans in great curiosity for a while with her social media sharing!
A few days ago, the actress made another post like the one below. Again, the actress underlined that she had a surprise with the message "There are things I can't wait to share, what's up" on her Instagram account.
It is not yet known whether Hazal Kaya is experiencing a development in her private life or if she has a new and intriguing project! A while ago, a good news shared with her husband Ali Atay on social media, was tired that the two were expecting their second baby. Afterwards, Hazal Kaya felt the need to explain that she was not pregnant.
Now eyes are on Hazal Kaya again. Struggling to explain, the actress also has trouble hiding it! Let's see what kind of surprise will come out from under these messages?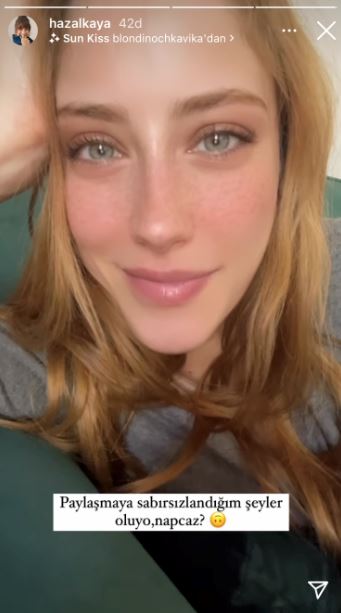 Meanwhile, Hazal Kaya published a post by her close friend, Aslı Kızmaz, who is the author of the book "Benden Ne Olur?" on her own page. Kızmaz's message, which also increased the excitement, drew attention… Judging by the notes such as "Oh, we are so excited" and "Very nice, something, something,", Aslı Kızmaz and Hazal Kaya have a common surprise.