The famous actress Hazal Kaya, who came to the television screens with the TV series Misafir (Guest), which was broadcast on Fox TV, and portrayed the character of Gece (Night), has been away from the screens for a while.
Currently experiencing the excitement of pregnancy, the actress is preparing to hold her second child in her arms.
Hazal Kaya, who married her colleague Ali Atay in 2019, took her son Fikret Ali in her arms in November of the same year. In the past weeks, the news that the actress is expecting her second child has appeared in the tabloid press.
Hürriyet Newspaper writer Mehmet Üstündağ first announced the pregnancy of Hazal Kaya and wrote in his column that the famous actress was pregnant. While the fans were waiting for a statement from the famous actress on this issue, Hazal Kaya finally broke her silence.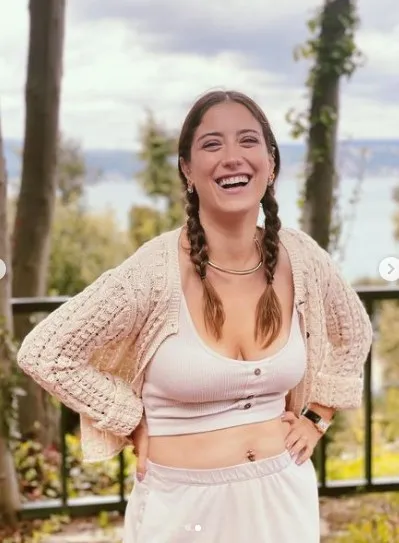 The actress, who published her photos on her Instagram account, broke her silence on this issue with the following words; "How come I didn't hear it first? Surprise eggs are loading! "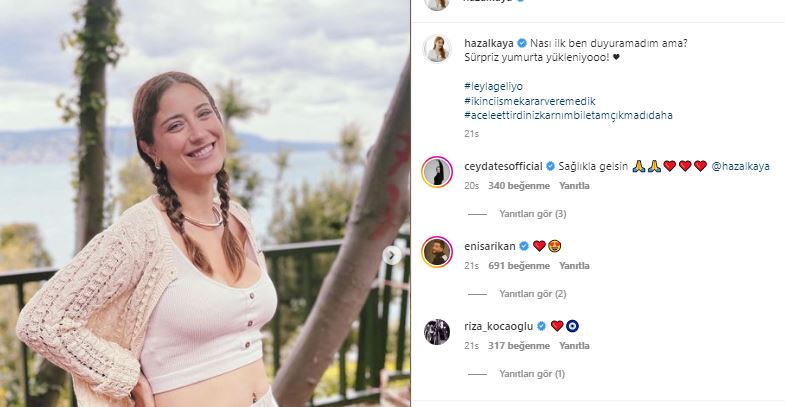 Known to be expecting a girl, Hazal Kaya shared with her fans that her daughter's name would be Leyla by putting the hashtag #leylageliyo under the photos.
In her latest interview with Elle Magazine, the famous actress explained that she started to feel different after becoming a mother with these words; "My female side is predominant these days. After I became a mother, I realized that I hadn't been interested in that side of me for a long time, I've adapted more to my other roles, and I decided to pay more attention to myself as a woman, thinking that there was something I was missing."