The mafia series called Eşkıya Dünyaya Hükümdar Olmaz (The Bandits), which lasted for 6 seasons, went on the set for the seventh season in September last year, but the crisis between the producer and the ATV was the end of the story.
The series, which brought millions to the screen for 6 seasons, was unfortunately canceled as a result of the conflict, and millions of people experienced great sadness after the series, which could not even make the final.
Oktay Kaynarca, the leading actor of the Eşkıya Dünyaya Hükümdar Olmaz series, kept his new and very effective TV series promise at the beginning of 2022. Oktay Kaynarca, who owns the project both as a leading actor and as a producer, will appear in front of his fans again with the TV series Ben Bu Cihana Sığmazam (I Can't fit in this world).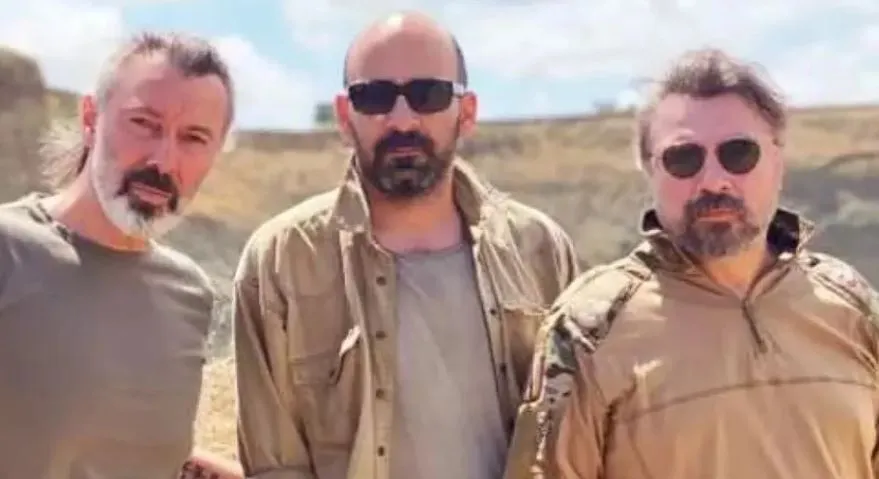 In the third week of September, the first episode of the series is expected to meet with the audience on ATV screens. The series became even more curious when Onur Tan, the director of the Eşkıya Dünyaya Hükümdar Olmaz series, started shooting after the intense preparation process.
After filming in Istanbul, the series team went to Samarkand and Bukhara, the capital of the Silk Road and also the capital of 16 states in world history, to shoot the parts of the story set abroad.
After the shootings in Uzbekistan, the team of the series returns to Turkey and continues their work here. Oktay Kaynarca fans are also very curious about the new character named Cezayir and the story.
The series, which will be broadcast on the ATV screen on Tuesday evenings, will also compete with two influential TV series called Kusursuz Kiracı (Perfect Tenant) and Üç Kız Kardeş (Three Sisters).
Oktay Kaynarca, whom millions of fans are eagerly waiting for, spoke of this series as "It will be the locomotive of the new season".
Keeping these words in mind, the viewers are in great expectation from Ben Bu Cihana Sığmazam series. The fans of Oktay Kaynarca, who are experiencing the excitement of the series, keep this word of the master actor in mind and expect the series to come to the screen with a very effective story.
The first episode of the series, which attracts attention with its first images, is expected to be on the screen on Tuesday, September 20.
Ben Bu Cihana Sığmazam 2. Tanıtım
Yeni Dizi "Ben Bu Cihana Sığmazam" yakında atv'de!
"Sen hala o evin reisisin oğlum, o evin babasısın!"#BenBuCihanaSığmazam @atvcomtr pic.twitter.com/0UETJ0OXG7

— Ben Bu Cihana Sığmazam (@benbucihanatv) September 2, 2022