Famous actress Hazal Kaya is getting ready to appear in front of her fans soon with her new project news. The actress, who was on the agenda with the series "", which was broadcast on Netflix and shared the leading roles with Tansu Biçer, Selahattin Paşalı and Engin Hepileri, caught a big break with the series that became one of the most watched productions in many countries of the world.
Hazal Kaya confirmed the news of the continuation of the Midnight at the Pera Palace, and gave the good news that the project continues by saying, "The second season will also be very sweet."
Hazal Kaya, who usually shares her pleasant moments with her husband Ali Atay and her son Fikret Ali, is one of the celebrities who actively use social media with her approximately 7 million followers.
The successful actress shared a bad event that happened to her the other day on her social media account, and received many get-well messages from her fans.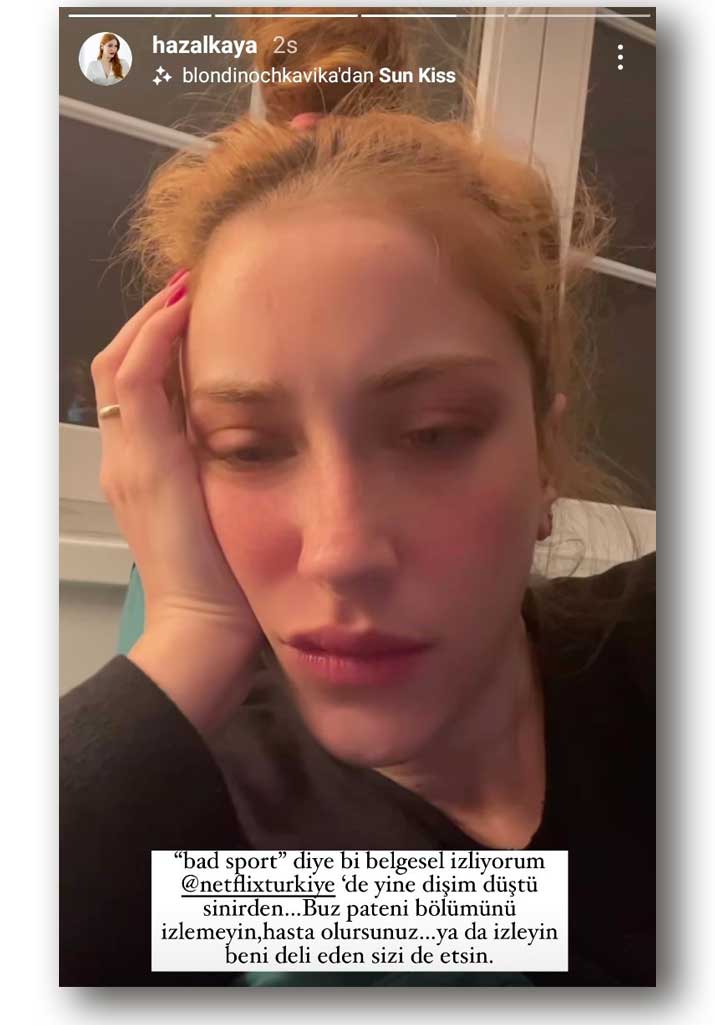 Hazal Kaya shared that she broke her tooth while watching the Netflix production Bad Sport in the stories section of Instagram.
Saying that she got angry while watching the documentary, the actress said, "I'm watching a documentary called Bad Sport. Again, my tooth fell out of anger… Don't watch the ice skating episode, you will get sick or watch it, it will make you crazy, too," she said.