Famous actress Sevda Erginci's posts on her social media account made her fans smile. The actress once again showed that she used batten to close the height difference with her co-star Ekin Mert Daymaz in the TV series Seni Kalbime Sakladım (I Saved You in My Heart).
Sevda Erginci had previously experienced difficulties with both Onur Tuna and İsmail Ege Şaşmaz due to the height difference and this situation was the subject of the news for a long time. This time, Sevda Erginci announced to everyone that she had taken a photo with her partner Ekin Mert Daymaz, who had taken the lead and had a 33 cm difference between them, with the help of batten.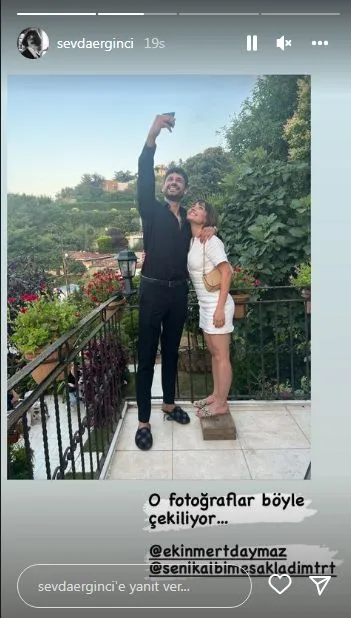 Sevda Erginci, while pushing aside the discussions about her height with this master tactic, also said that it has now become a classic joke.
Sevda Erginci, who shared the same set together for 2 seasons in the Yasak Elma (Forbidden Apple) TV series and met with her close friend Eda Ece, said, "Batten is my classic joke. My classic joke is the classic thing that happens to me all the time. They put me up against 1.95 guys," she said.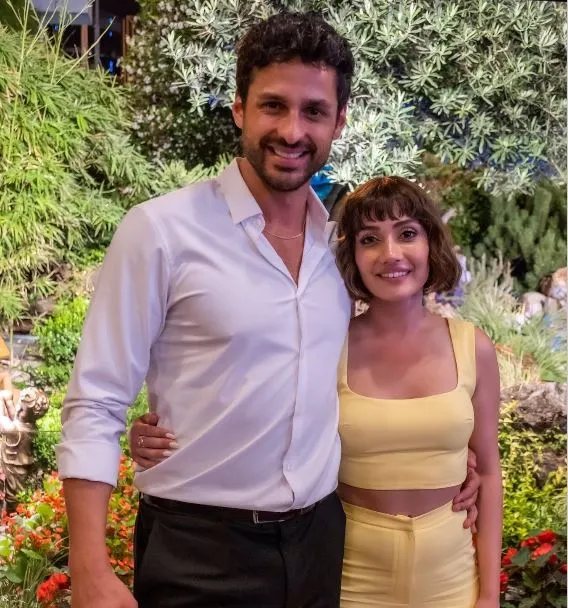 Sevda Erginci also suffers from the fact that the producers always bring herself together with tall names in terms of partners, in different ways.
Although the actress does not obsess over the height issue, the difference reflected in the photos is often on the agenda of social media and continues to be news in the press.
Eda Ece also did not neglect to make her objections that she was constantly shown as overweight by the cameras.