The 21st episode is left behind in Star TV's Yalı Çapkını (The Golden Boy) series, which left its mark on this season. Fans of the series, who eagerly await every Friday night, are also more connected to the story as the episodes progress. There are also important names such as Şerif Sezer, Gülçin Şantırcıoğlu, Emre Altuğ in the series starring Afra Saraçoğlu, Mert Ramazan Demir and Çetin Tekindor.
The viewers, who follow each scene of the Yalı Çapkını with great care, are also very pleased with the fast pace of the script. After waiting impatiently for each new episode of the series, viewers who share thousands of posts on social media after each episode share comments stating that they cannot get rid of the effect of the episode.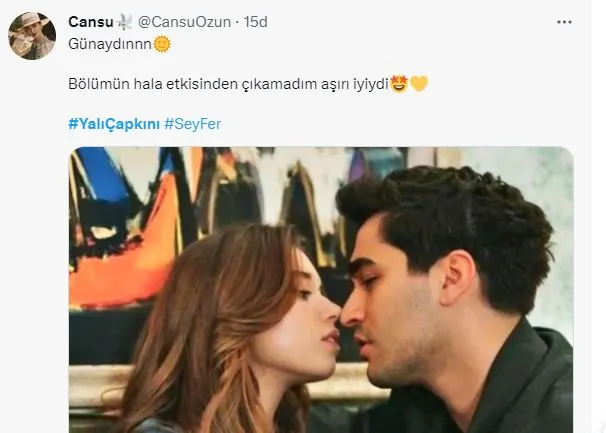 Those who watch the new episode of the Yalı Çapkını on Friday evenings say that they can't get over it the next day or even for a few more days. Herein lies the success of the show. This is what the audience reveals that the acting performances were effective, the script was written very successfully, and the concept of the project was on the right track.
Those who say that it is not easy to get out of the story of a TV series shows how successfully the Yalı Çapkını project continues on its way.
Sharing short sections from the scenes of Ferit and Seyran, the audience thinks how injured the two young people are in the story and how they learned about life together like two children.
Ferit ve Seyran o kadar yaralı 2 çocuk ki birlikte öğrenip büyümeleri birbirlerine olan sevgi ve aşklarıyla hayata tutunup başarılı olmalarını izlemek istiyorum #YalıÇapkını #SeyFer #AfraSaraçoğlu #MertRamazanDemir pic.twitter.com/paufThk5Rx

— derya🛡 (@aycanyanac9898) February 25, 2023
As they hold on to each other with love and affection, the viewers on the screen believe in the love of Ferit and Seyran, which ensures that every new episode of the Yalı Çapkını series is followed by millions of viewers.
It would not be wrong to say that the Yalı Çapkını series is the work that left its mark on this season, as it is a project that continues on its way with double-digit ratings.
However, in the story of the series, it is necessary to mention the character of Pelin, which weakens the love of Ferit and Seyran and disturbs the audience.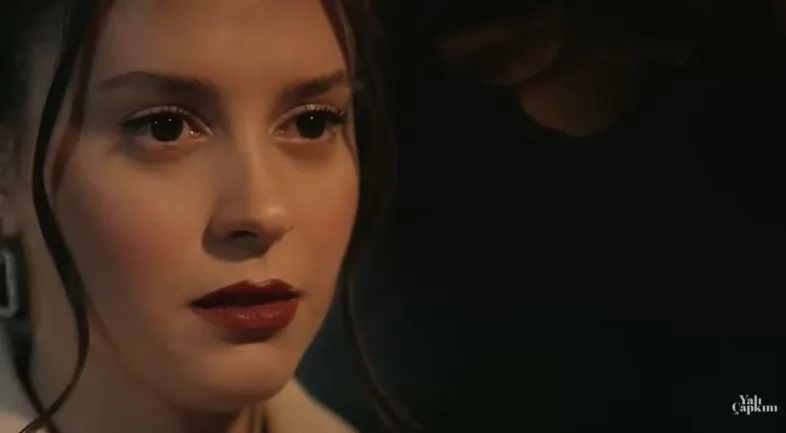 There is a great reaction on social media to the character of Pelin, played by Buçe Buse Kahraman. In fact, some viewers are trying to lynch the actor on social media by overdoing their reactions.
It is not known where the relationship between Pelin and Ferit will go, but viewers at every opportunity express that they are not satisfied with the fact that the character of Pelin takes place so effectively in the story.