Destan (Epic) series is one of the productions that met with the audience on ATV this season and made an effective debut. After making one of the best debuts of the season, the Destan series, which experienced a decrease in interest towards the end of the season, completed the first season with a troublesome process in the ratings.
Let's say that he said goodbye to the audience on Tuesday, June 14th with the 27th episode of the epic series and will be on the screen again in the new season after the summer break. Ebru Şahin, Edip Tepeli and Selim Bayraktar are starring in the series, and there are big changes before the second season.
Bozdag Film reflected its experience in both Diriliş Ertuğrul and Kuruluş Osman TV series to Destan. An effective atmosphere was created for the first season, the story was also quite successful. Destan's journey started well with the contribution of its acting performance. The reasons for the decrease in ratings and the decrease in interest, which are only reflected in the last period, should be investigated thoroughly.
In particular, the production team needs to pay more attention to the criticisms reflected on social media. The fact that Ayşe Ferda Eryılmaz and Nehir Erdem, who wrote the script of the series, will no longer take part in the project, seems to be the most important sign of a big change.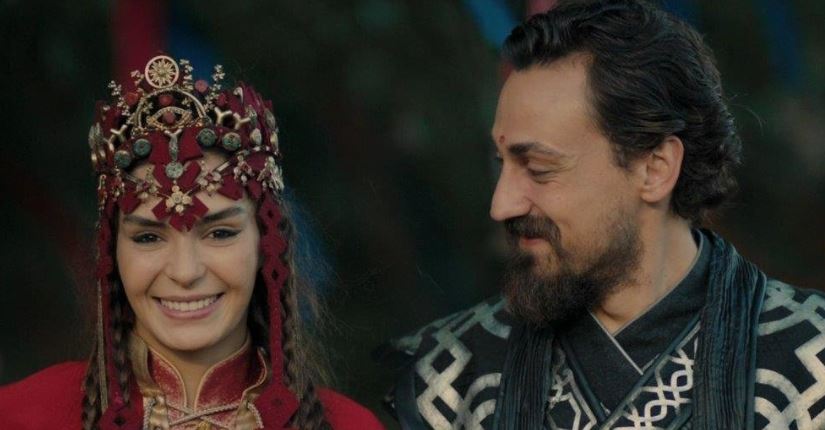 A new team will write the Destan series and there will be a good opportunity for many innovations to be made during the summer break.
During this break, which will last for about 3 months, it is expected that the story of the series will be given a new direction and that the Destan series will be presented to the audience in a very different atmosphere in the second season, as if it was just getting started.
Because if such a big claim and expectation is not created for the Destan series, the probability that the next season will not go well will increase.
Destan has left the first season behind in trouble and many viewers will be moving to other projects for the next season. That's why winning back those viewers should be the first priority.
In order to create such a situation, Destan needs to return to the screen with a feeling as if it is starting again, with the steps to be taken in both the story and the shooting stage and the cast between the seasons.
If such great preparations are not made, it will not be so easy for the Destan series to survive in the next season.