The shooting of the Aile (Family) series, which will soon meet the audience on Show TV, continues at an intense pace. The Aile series, which emerged with Hakan Bonomo's scripting of an original story, also enabled the two leading actors to return to television series after a long break.
Although there are more intense and longer set times compared to digital TV series, both Kıvanç Tatlıtuğ and Serenay Sarıkaya are experiencing a different excitement as they have been away from this tempo for a long time. There are two important features of the Aile series that attract attention. The first, of course, is the staff.
There are important names in the series. Actors such as Nejat İşler, Canan Ergüder, Ushan Çakır, Levent Ülgen, Emel Göksu and Nur Sürer immediately draw attention. Yüsra Geyik will be in the cast of the series as one of the important names of the young generation.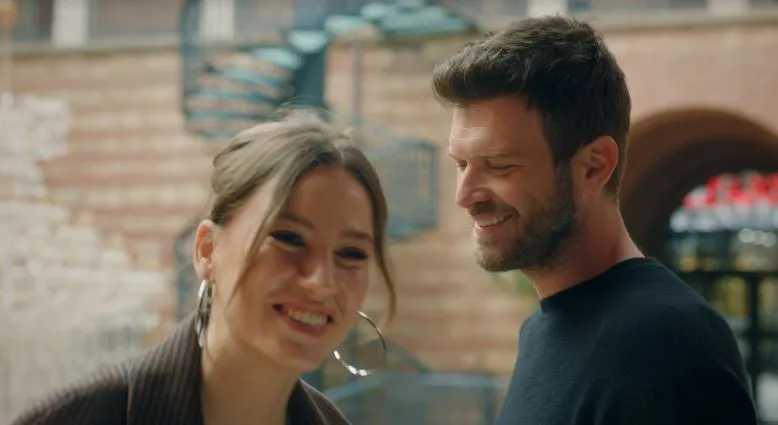 The second striking point of the family series is that its story offers a lot of details about current life to the audience. For this reason, fans of the series will be able to find many things from their own lives in this story. You will encounter a series that will lead to the questioning of the concept of family.
With a passionate love that will develop over time between the character Aslan and Devin, the audience will see the strong harmony of the two leading actors.
In addition to this passionate love, the series is expected to offer a different perspective for those who have many ideas about the concept of family.
On the one hand, you will encounter a series that will question a passionate love story and on the other hand, the concept of family will be questioned in many ways.
The fact that the character of Aslan, who claims to lead a wealthy family, Soykanlar, and the character of Devin, who gives psychological counseling to this family, change the balance considerably, will give many viewers some clues to question the concept of family.
As a result, you will find impressive actors and an original story in the Aile series, which already seems to be a controversial project.