Famous actress Hazal Kaya announced for the first time that she asked for support from her colleague Bülent Şakrak on the way to the marriage process with her husband Ali Atay.
Hazal Kaya, who was a guest of Bülent Şakrak's wife Ceyda Düvenci's program broadcast on NTV, made some statements about her private life.
Hazal Kaya, who confessed for the first time that Ali Atay had been following her before she met, described that process with these words:
"We met Ali in a place, I liked him very much, he called me for the movie he wrote, actually I had been demanding him from the universe for months. , From the Universe and our mutual friends… One of our mutual friends is Bülent. I was angry with Bülent, and he was reproaching me, "Am I a matchmaker?."
These words of Hazal Kaya were telling that Bülent Şakrak had a role in her relationship with Ali Atay, which ended in marriage.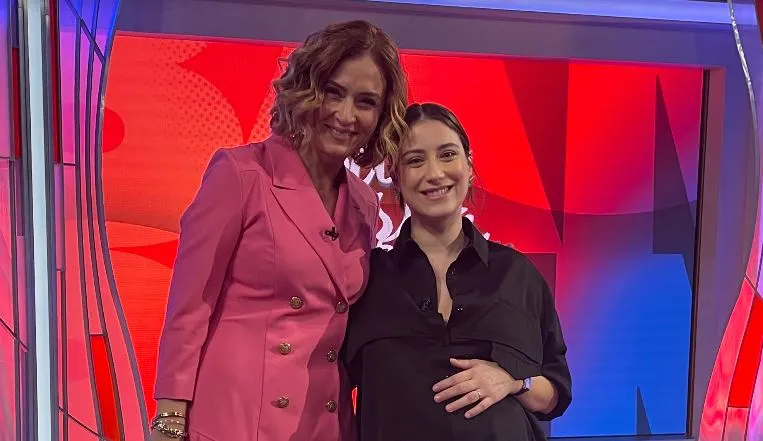 Hazal Kaya, who gained great popularity with the Nihal character she portrayed in the Aşk-ı Memnu (Forbidden Love) series, and who gained great success abroad with Adını Feriha Koydum series, was on the agenda with the TV series "Midnight at the Pera Palace", which was watched a lot on Netflix.
In this process, where Aşk-ı Memnu is being prepared as a movie again, Hazal Kaya is also wondering who will play the character of Nihal played by herself. According to the news in the press, it turned out that Helin Kandemir and the producer were in talks for the character of Nihal.
Hazal Kaya used the following statements in her statement on the program: "I'm very curious, of course they should do it. It's a wonderful novel… I'm looking forward to it, I'm most curious about who will play Nihal."
Expressing her love for her son Fikret Ali, the actress said, "I love my son very much. I even cried for days when I was pregnant, because I love you so much! Because I don't know what to do with loving this much. My postpartum was spent with my cries about loving him so much. I love my mother very much, I love my husband very much, I love my father very much."