Last night, actress İrem Altuğ, who gave life to the character of Selim Koçovalı's wife 'Ayşe' in Show TV's phenomenon series 'Çukur', was reflected in the lenses last night. shocked by the statement.
İrem Altuğ, who left the place with her two boyfriends, gave a very interesting answer when asked who the people next to her were. İrem Altuğ was surprised by the answer, "This gentleman is my ex-husband and the other is my new husband, we live together".
İrem Altuğ responded to the news in the press after her statement became the agenda, with the following story she shared on her Instagram account.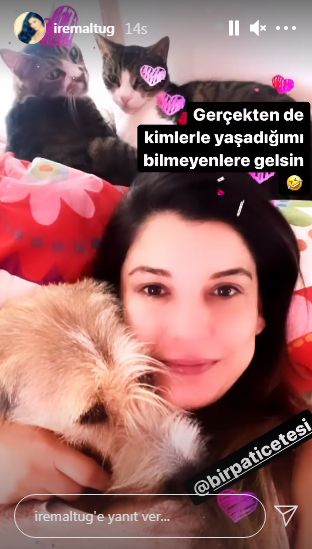 Sharing her photo with her cats, İrem Altuğ put an end to the discussions by writing "For those who do not know who I really live with".