Separation allegations were made about the couple Cemre Baysel and Aytaç Şaşmaz, who met and started to love in the TV series Baht Oyunu, in which they played the leading role.
The fact that the couple, who often make romantic posts about each other on their social media accounts, unfollow each other on their Instagram accounts, ignited the claims of separation.
The duo, who stopped following each other on their social media accounts, did not remove the posts they were together, which confused them.
Aytaç Şaşmaz, who did not take part in any production for a season after the finale of the Baht Oyunu series, is preparing to return to the screens soon with the Darmaduman series, an adaptation of Fox TV's Beverly Hills 90210 series.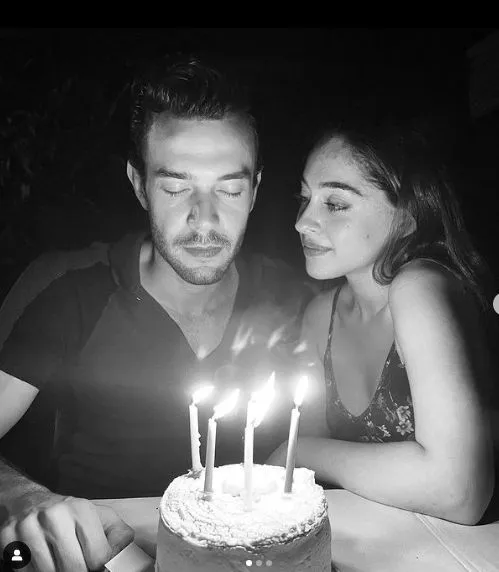 Not too long ago, Cemre Baysel wrote the name of Aytaç Şaşmaz's character in the series, "Evren", and left a heart emoji in the sharing of the actress, who published the promotion of her new series on her Instagram account 6 days ago. Aytaç Şaşmaz responded to his lover's comment with a heart emoji.
However, what happened in these 6 days, the couple suddenly unfollowed each other, especially Cemre Baysel's fans.
Many comments were made under the last post of Aytaç Şaşmaz on Instagram, accusing the actor. "Cemre didn't deserve this", "He left Cemre as soon as her new drama started", "Was this love?" comments were noted.
Along with the duo's frequent presence on social media with their love poses, their fans followed the couple with curiosity. However, while the rumor that the couple's relationship was over, spread rapidly on social media, the sadness of the fans was reflected in the comments in this way.