The couple, Neslihan Atagül and Kadir Doğulu, who share the lead roles in the TV series Gecenin Ucunda (At the end of the Night), which is broadcast on Star TV on Tuesday evenings, express their love for each other at every opportunity.
The famous couple, who gave life to the characters of "Macide" and "Kazım", who also live in love in the TV series "Gecenin Ucunda", adapted from Peride Celal's novel of the same name, also frequently shares on their social media accounts from the set.
Neslihan Atagül, who uses social media actively, shared both herself and her teammates by saying "We are working", while Kadir Doğulu published his wife's photo saying "No words needed".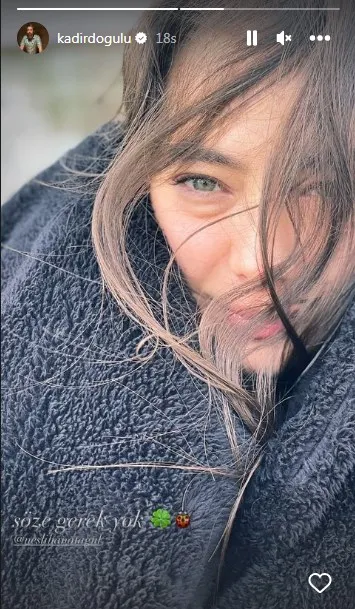 Neslihan Atagül, who was not indifferent to this sharing of her husband, shared the same pose on her social media account with the note "No need to tell, you see".
Neslihan Atagül, in an interview she attended recently, expressed her love for her husband Kadir Doğulu with these words; "I love him so much that I'm ready to really do whatever he wants."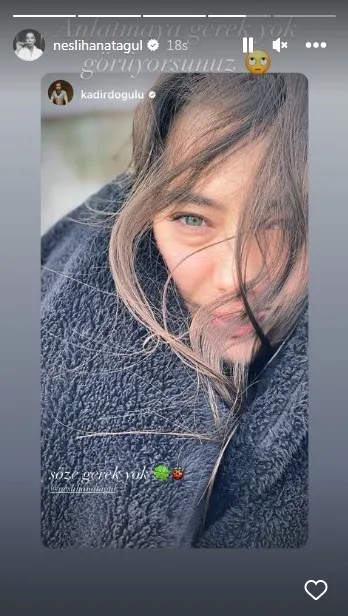 Kadir Doğulu, when asked about his wife's words, said, "My goal is my wife's satisfaction. I act with the thought that his satisfaction will please everyone else."
These romantic states of the couple, who have been married since 2016, also enchant their fans.