The news that Aslı Enver, whose name was spoken for a long time as the leading role in the TV series named Benim Adım Melek (My Name is Farah), was pregnant and therefore gave up taking part in the series, was reflected in the press.
It was also shared that an agreement was reached with Demet Özdemir as the new actress who will become a partner with Engin Akyürek. As a result, preparations are underway for the TV series Benim Adım Farah, whose name has been talked about for a long time with Aslı Enver, but the famous actress is no longer in the cast.
Aslı Enver, who has been on the agenda of the magazine for a long time, but did not make a statement, faced repeated questions in front of the cameras. The famous actress married Berkin Gökbudak in a simple ceremony in November.
So, was this sudden decision to marry due to pregnancy? The famous actress gave the following answer to this question, which was also on the minds of many people: "I'm fine, I'm beautiful, I'm happy, everything is fine. Not because of the pregnancy, but thank you, I understand their curiosity."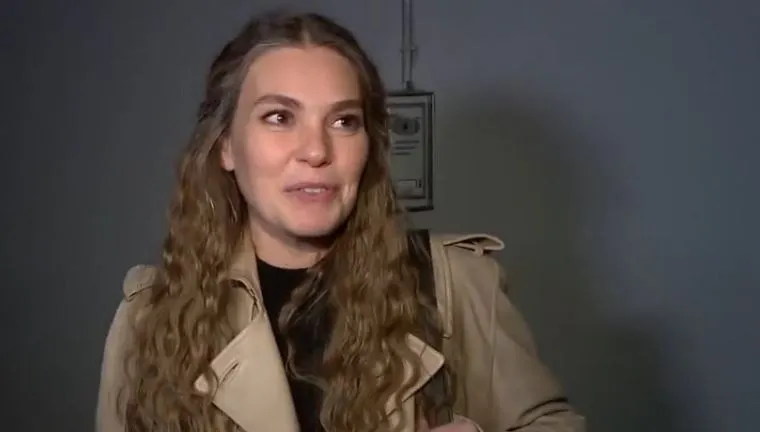 Aslı Enver entered a very new period in her life. The actress, who is in the process of pregnancy going towards both marriage and motherhood, expressed her feelings as follows: "It is a very new period, something very new for me. I don't want to talk about this right now. If you give me some time, I'll be able to speak more freely then."
Confirming that she left the new TV series project called Benim Adım Farah, the actress stated that it was a very good job and gave the feeling that she would remain as a ukde.
Aslı Enver said, "It is a very good project, good luck. I hope it will be great for everyone."
With these words, the actress supported the series and made good wishes. It is understood from these words that Aslı Enver will suffer from the TV series Benim Adım Farah.