One of the most shining stars of the last period, Kerem Bürsin, is both one of the leading actors and co-producer of the series "Yaşamayanlar" (Not Living), which did not attract attention when it was broadcast in Turkey. The series, which caused excitement by taking the lead role of Elçin Sangu, was criticized a lot in Turkey, but its success abroad continues.
Kerem Bürsin's old series, Yaşamayanlar, which became very popular especially in Latin American countries after the success of Sen Çal Kapımı (Love is in the Air) series abroad, added a new one to its success abroad. The Yaşamayanlar, which was previously the most watched horror series in Portugal, this time took its place in the list of Netflix Brazil's most popular productions.
The series "Yaşamayanlar", which was shot in 2018 and broadcast on BluTV, had a great success in Portugal. The series became the most watched series in the horror genre, achieving 62.4% in its broadcast in the country. The most important factor in both of these successes is undoubtedly Kerem Bürsin's transformation into a star in Latin American countries.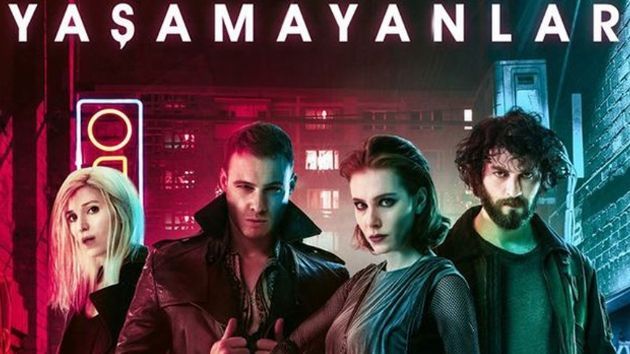 Kerem Bürsin, who played the leading role in the series, was also the co-producer. The cast of the eight-episode series consisted of very strong names such as Birkan Sokullu, Elçin Sangu and Selma Ergeç.
The first vampire TV series shot in Turkey, Yaşamayanlar did not attract much attention in Turkey. Kerem Bürsin made attempts to broadcast the series on Netflix, but it did not come to fruition.