Kerem Bürsin returned from abroad. Attending a private party in Spain with the invitation of the famous actor Antonio Banderas a while ago, the actor also had some meetings.
Explaining that he has been abroad for a while, the actor said that he had some meetings and meetings. Kerem Bürsin is taking important steps to take part in projects abroad as well. The actor said, "I made new friendships, it was nice" and said that this trip went well.
Explaining that they established a good friendship with Antonio Banderas, Kerem Bürsin said: "It is very valuable to be able to come together with a master actor and share some things. We became good friends."
Explaining that they are also talking about making a project together, Kerem Bürsin mentioned that Antonio Banderas also welcomes this. The actor said, "We talked, it depends on the project. "Both sides seem willing," he said.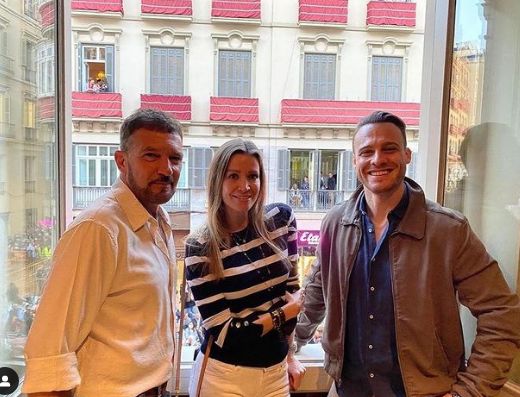 Explaining that he does sports for the shootings of a brand he works for, the actor makes great efforts to maintain his form.
Stating that there will be a new project and negotiations are continuing, the actor can give the good news that his fans are waiting for soon. Kerem Bürsin, who mentioned that the talks are going well, said, "We will share good news soon."
Explaining that he will have a series of projects, Kerem Bürsin also mentioned that he is in talks for a movie. Not one but two good news may come from the actor.
Kerem Bürsin also admitted that he agreed with a manager in Spain. Explaining that there is a possibility of taking part in a project in this country, Kerem Bürsin said, "Turkey is my home, I will always make a project in Turkey." Stating that he always had the dream of doing projects abroad, the actor stated that he aimed to represent Turkey on international platforms and that this was a source of pride.
Stating that people are more comfortable in Spain, the actress said that they do not take themselves so seriously and that they are aware that there are more important things in life.