Keremcem, the leading actor of the TV series Başım Belada (My Head in Trouble), which started broadcasting on ATV's on Sunday evenings, promises a lot to the audience. Underlining that the series is a warm neighborhood story, the actor came up with a different project to his fans.
The drama and comedy are intertwined, and the TV series Başım Belada seems to attract those who want to watch a different story on Sunday evenings. However, the first episode ratings of the series were unfortunately far below expectations.
The next few episodes of the ATV series, which started its screen life with very low rates, will also give important information about the process for the future.
Keremcem, who appeared in front of the audience with the character of Adnan in the drama series Gül Masalı (Rose Tale) in the last summer, returned to the sets again months later, this time with a brand new character.
The actor, whom we watched as Azam in the TV series Başım Belada, met with Merih Öztürk in the lead role in the detective-adventure and comedy-oriented series.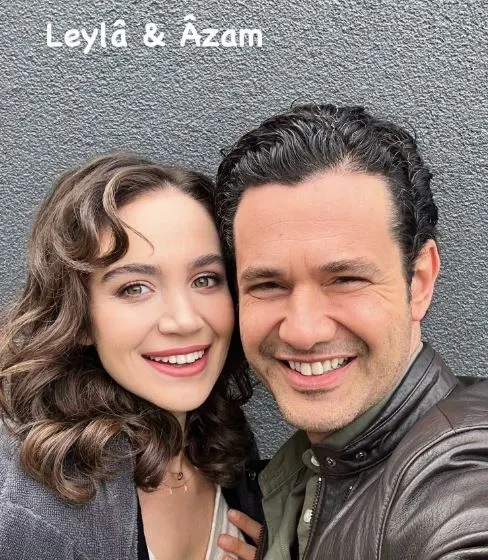 Keremcem fans offer their support on social media by making very positive comments about the series Başım Belada. The actor also promises the audience a beautiful and different production.
Keremcem said the following: "It is a series that takes place in a warm neighborhood, two families united by the same pain, two people come together, but their friendship relationship, the action and romance in the neighborhood relationship is also very sweet, and six very full characters have been created."
Merih Öztürk, whom we watched as the female lead in the series, was also very popular and attracted great attention with the character of Jovanka in the Balkan Ninnisi (Balkan Lullaby) series during the summer period.
This time, the young actress takes part with the character of Leyla in the TV series Başım Belada, and she thinks that the audience will experience many emotions together in this production.
Merih Öztürk said, "I think the audience will find excitement, action and love. The audience will find a piece of themselves."