Tuzak (The Trap) series, which has been broadcast on TV8 screens, has been attracting great attention as a series that has changed the broadcast day twice and the broadcast time once since the first day it started!
The channel's series, which started to come to the screen with an ambitious presentation, could not even enter the top 10 in the ratings because it did not see the expected interest.
Despite the rumors that he will make the final a while ago, Acun Ilıcalı, the owner of the channel, stated that the series will continue. It is said that the Tuzak series, starring Bensu Soral, Akın Akınözü and Talat Bulut, will continue to be on the screen until the 26th episode.
Although the ratings of the series are low, it is also said that it was decided to continue due to the good sales abroad. Although the series of Tuzak can not give what is expected in the ratings, it comes to the forefront with the effective sharing of Akın Akınözü fans on social media.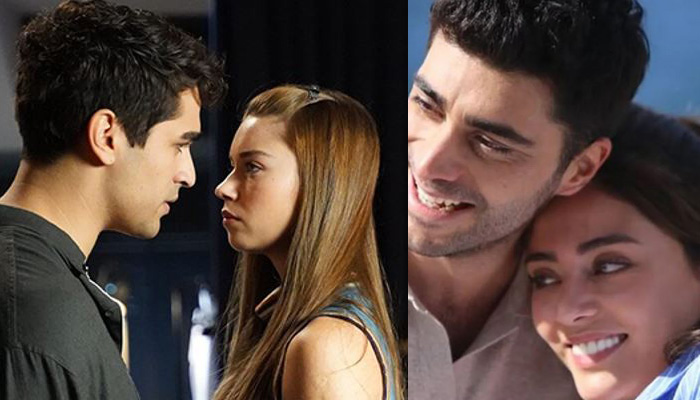 The series first started airing on Wednesday evenings, and was broadcast after 22:00 for a while when the ratings were low.
Then, the series, which started to be broadcast on Thursdays, started to be broadcast on Friday evenings as of last week, after a few weeks of break after the earthquake disaster we experienced.
The Tuzak series did not give anyone the summit as the most talked about series on social media in the evening it has been in since the day it started!
However, after a two-week hiatus, the audience unexpectedly changed the broadcast day of the series, and it fell one spot on social media last week.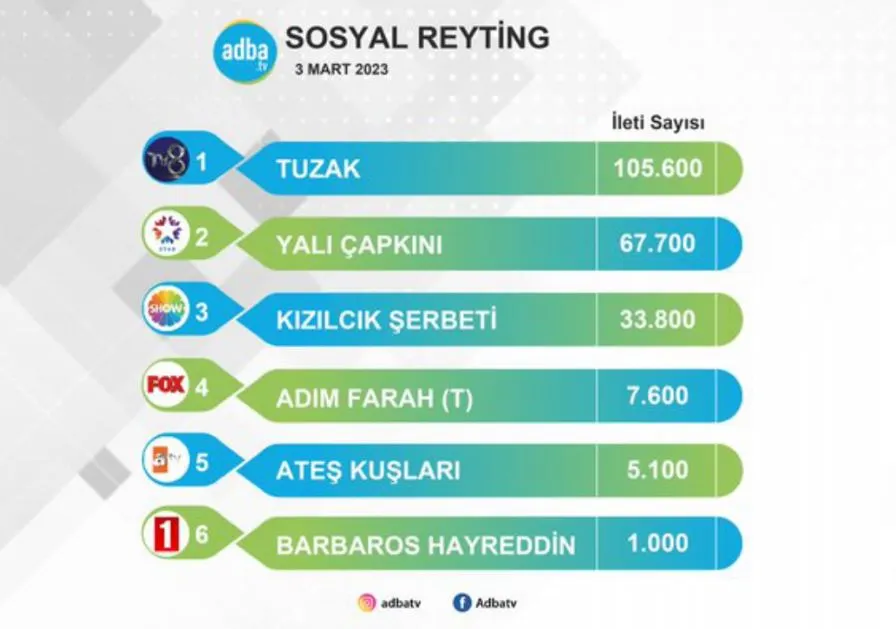 It is seen that the Tuzak (Trap) series, which quickly recovered the situation this week, took the 1st place with 105 thousand 600 messages!
According to the measurement made by Adba.tv, Yalı Çapkını (Golden Boy) is in the 2nd place with 67 thousand 700 messages. With Kızılcık Şerbeti (Cranberry Sherbet), the scissors seem to have opened up!
After the Kızılcık Şerbeti with 33,800 messages, the repetition of the "Adım Farah" (My name is Farah) series is followed by the Ateş Kuşları (Firebirds) series of ATV, the 5th and Barbaros Hayreddin the 6th.