Famous actor Kıvanç Tatlıtuğ, who started counting the days to take his son in his arms, shared a surprise on his social media account.
The handsome actor, who is preparing to become a father, both surprised and delighted his fans with his Instagram account.
The actor, who has always kept a distance from social media, posed while kissing his wife Başak Dizer's prominent belly and published those moments on Instagram with the evil eye bead emoji and the note 'He is just like the wind'.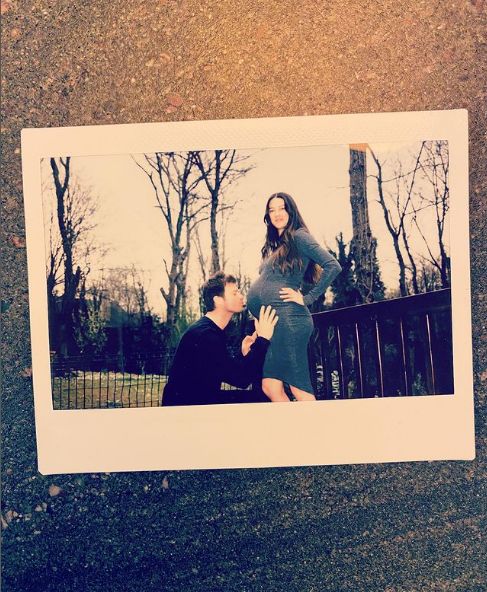 Kıvanç Tatlıtuğ and Başak Dizer couple, who got married in Paris in 2016, announced that they would name their son 'Kurt Efe' in the past weeks. It was said that the actor was inspired by the TV series "Kurt Seyit ve Şura", in which he played a role in deciding this name.
Kıvanç Tatlıtuğ's post received close to 500 thousand likes and thousands of comments in a short time. Users commented on the famous couple, 'Mashallah…'
Famous names such as the friends of the famous couple, Kıvanç Kasabalı, Berk Erçer, Hilal Saral, Songül Öden and Özge Özpirinçci also commented on the photo.
On the other hand, Kıvaç Tatlıtuğ, who shared his excitement about the baby before, said, "It is a very good feeling, we are very happy. May God grant everyone who wishes. We are also new in this process. First of all, be healthy, come healthy".