Fans who have been watching the famous actor Kıvanç Tatlıtuğ in the Aile (Family) series on Show TV for a while are very pleased with the developments. The story of the series was liked, the ratings are very good, and under it lies the strong harmony of Kıvanç Tatlıtuğ and Serenay Sarıkaya. With the story being impressive, Kıvanç Tatlıtuğ is having a brand new acting experience in the Aile TV series project.
As the son of a mafia family, with the character of Aslan Soykan in the family series, the famous actor, we are watching his effort to achieve a legal business cycle by transforming and the events around him in this process. Of course, love is also at the center and the relationship between Devin and Aslan is talked about a lot, with its aspects reflected in today's world.
Kıvanç Tatlıtuğ, on the other hand, always offers brand new examples of continuing on with different characters. He took important steps with both Aslan Soykan's character in the Aile series and Boğa Boğa (Bull Bull), his last movie released on Netflix.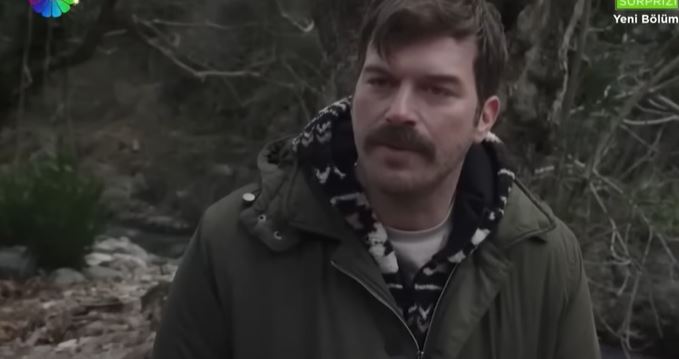 This desire for change in Kıvanç Tatlıtuğ, who revealed a very different character with the movie Boğa Boğa at a time when the family series was broadcast, is one of the most important points of his life and perhaps the secret of his acting success.
For the famous actor, acting is going through a process of change and what keeps him alive is that this change is permanent. The most important thing for Kıvanç Tatlıtuğ is that he never repeats what he has done. The following words of the actor, who pays close attention to this point, set an example for his younger colleagues:
"I try to do my job in the best way possible. I'm a guy who gets really bored if I do what I'm doing again. That's why the variability keeps me alive both in terms of acting and acting. It gives me both. I must be able to change. I need to be able to see that I can change. If I can't change, I don't act anyway. I'm letting go of anything I'm bored with. As long as I am not bored, as long as I can change, I want to do this profession."
The actor, who gained great popularity with the character of Behlül in the Aşk-ı Memnu series, is now presenting one of the most important examples of his acting career with the Aile series.
Explaining that everything was fine on the set of the series, Kıvanç Tatlıtuğ added that he continues his work with pleasure.