In the TV series called Ateş Kuşları (Firebirds), which is broadcast on ATV screens on Friday evenings, Hüma and Zıpkın began to be expressed as one of the favorite series couples of the last period. The audience loved this duo very much and it is observed that there is an interest in the duo of Lilya İrem Salman and Erdem Şanlı on social media.
Ateş Kuşları is a powerful drama series and one of the aspects of the story that attracts the audience is the attractiveness of the relations between the couples. The purity of the characters of Hüma and Zıpkın and the fact that they suit each other so well, made the fans of the series highlight this duo.
Lilya İrem Salman announced that they got along very well with her partner Erdem Şanlı on the set. The young actress sees her partner as a great chance for her. Stating that the comments from the audience are also very good, Salman makes good use of the opportunity she found at the beginning of her career.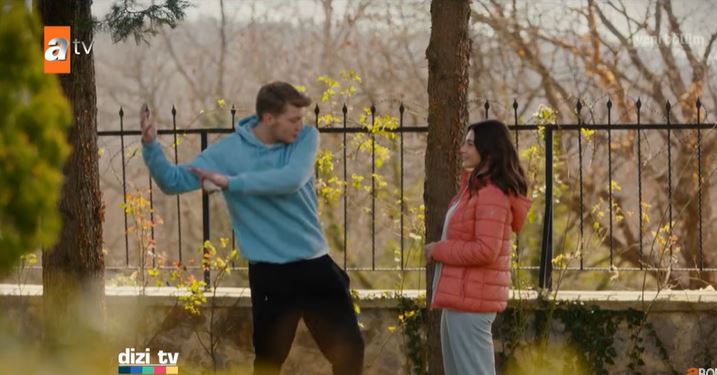 Lilya İrem Salman said the following about her partner Erdem Şanlı: "My relationship with Erdem is very good, I love him very much, he is a very nice friend of mine. I am very happy that we do business together. I think we got along very well. We get very good comments from the audience. We read what is written and we are happy when we read it. This is something very precious."
Erdem Şanlı, who tells that he has seen very good comments about the harpoon character and Hüma on social media, thinks that the beginning of a very pure love in the series is the reason for this interest of the audience.
The actor said, "There is a very clean beginning of love in the story of the series. There is a child trying to live love, trying to overcome his excitement, unable to speak. He can't call, he can't ask, he doesn't have the courage. Of course, the moment he sees it, his hands and feet get mixed up. "It's like seeing the camera," he said.