The new love affair between actress Aslıhan Gürbüz, who recently appeared in front of the audience in TRT's Masumlar Apartmanı (Innocent Apartment) series, and İsmail Hacıoğlu, who aroused admiration with her performance in Fox TV's Mahkum (Prisoner), continues at full speed.
The couple was first seen together during the Black Sea holidays last month. Thereupon, there were news in the tabloid press that they were "having love" about the duo.
The first sharing on social media came from new lovers who prefer to live their love away from the eyes. İsmail Hacıoğlu posted his photo with Aslıhan Gürbüz on his Instagram account with the note "We cry a lot with Aslı".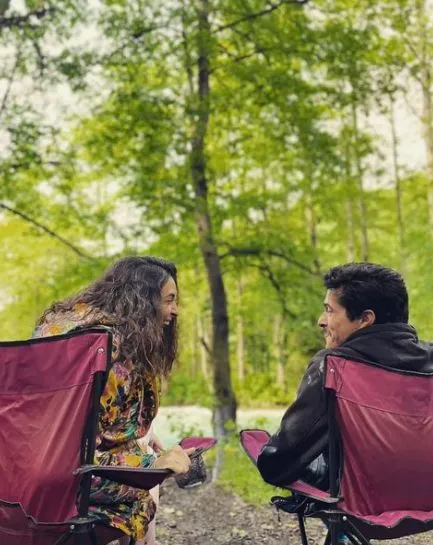 Actress Dolunay Soysert commented on the post, which received thousands of likes and comments in a short time, and put an evil eye bead emoji on it. Actress Nur Fettahoğlu commented "I love you" to her friends' photo.
Aslıhan Gürbüz, who was not indifferent to the sharing of her lover, shared the same frame with the black heart emoji from the stories section of her Instagram account.
The fans of the couple, who have been together for about four months, also like each other very much. The famous couple was reflected in the lenses for the first time in Çeşme.
Aslıhan Gürbüz and İsmail Hacıoğlu, who did not talk about their relationship, left the press members' questions on this subject unanswered.
The first sharing of the couple on social media was also on the agenda in the tabloid press.