ATV's summer series Gül Masalı (Rose Tale) started badly in the ratings. However, it continues to rise in silence. The series gained momentum with the participation of Keremcem in its cast.
Starring Erdem Kaynarca and Gülper Özdemir in the lead roles, the Gül Masalı series, shot in Isparta, continues to meet the audience on ATV screens on Sunday evenings. The Gül Masalı was last seen on the screen with its seventh episode on Sunday evening.
The Gül Masalı series, which could not make the expected debut in the ratings, successfully meets the audience in its own way.
It is noteworthy that the ratings of Gül Masalı, which has created an audience of its own, have also increased. While the series was second in all viewers with its last episode, the rising ratings drew attention. However, despite the rise, the ratings of Gül Masalı are well below the average.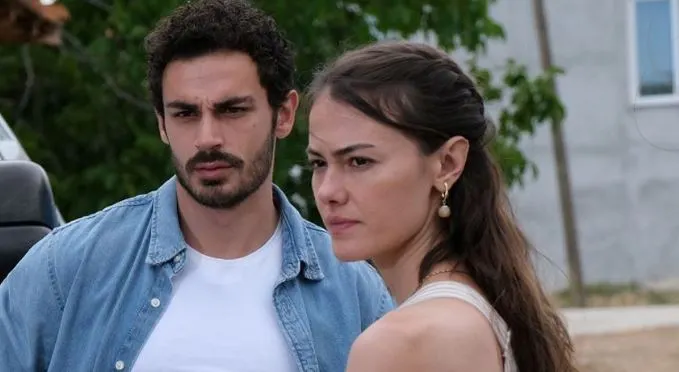 The scenario of the Gül Masalı series, which tells an impossible love story, became more exciting with the inclusion of Keremcem in the last episode aired on Sunday evening. Keremcem gives life to a character named Adnan Fuat Demirci, who was a character from years ago in the Gül Masalı. Adnan Fuat Demirci surprises everyone with his appearance years later.
The new look of Keremcem, who returned to the screens with Gül Masalı three years after the TV series Kimse Bilmez (Nobody Knows) in 2019, also attracted everyone's attention. We will find out in the coming days whether the increase in the ratings of the series is thanks to Keremcem.
The audience of the Gül Masalı series complain about the lack of promotion of the series. According to the audience, a fairy-tale love story and the beauties of Isparta and the series that impress the audience are not promoted enough.
At this point, many viewers think that ATV has not taken enough steps to promote the series, and this issue has been the subject of criticism on social media.