Mehmet Ali Nuroğlu, who was born in Istanbul in 1979, has been in the industry as an actor since 2003. The actor, who is involved in many works in both TV series and cinema, is in the minds with the character of Vedat Sayar in the TV series Sen Anlat Karadeniz.
The actor, who won hearts with the character of Mehmet in the TV series "Çemberimde Gül Oya", preferred to take part in movies for a long time after this important TV series shot in 2004.
After the TV series named Ömre Bedel, Abyss, Beautiful Villager and Century-old Seal, we watched Mehmet Ali Nuroğlu as Vedat of the Sen Anlat Karadeniz. The actor, who took part in the series in 44 episodes in the 2018-2019 season and said goodbye to the story early, did such a successful job that it had a great impact.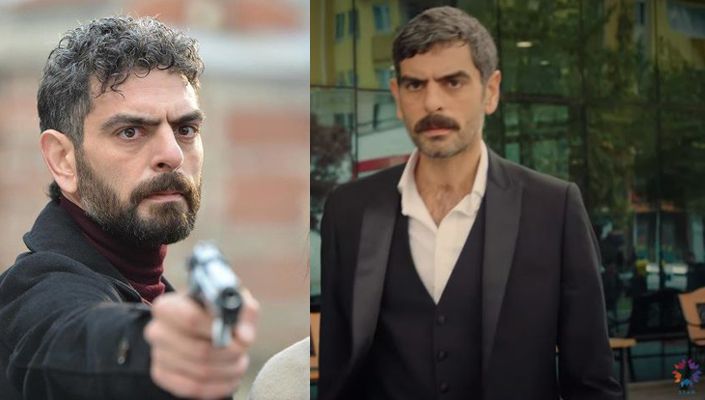 Vedat's violence to the character Nefes played by İrem Helvacıoğlu caused horror on social media and these scenes in the series were submitted to the Turkish Grand National Assembly as a complaint. Mehmet Ali Nuroğlu was always at the forefront in this process, which was also punished by the Radio and Television Supreme Council and led to the reduction of violence.
The actress, who also showed this successful acting performance in the Güvercin series, which was broadcast on Star TV, decided to return to the series sets again after a 1.5-year hiatus.
Mehmet Ali Nuroğlu, who will appear in the TV series Mevlana, which is shot in Konya and brings together a very influential cast, will portray the character of Şem-i Tebrizi.
In the series about the life of Mevlana; There are influential names such as Bülent İnal, Kaan Yıldırım, Ushan Çakır, Ahu Türkpençe. Shooting will continue for 3 more months in the series, which continues to be shot for TRT Digital and whose 10 episodes have been completed.
Mehmet Ali Nuroğlu will also take part in the shootings with his friends until the beginning of summer in the magnificent studio in Konya, where the 13th century environment was created.