Famous actress Melis Sezen had a big leap in her career with the TV series "Sadakatsiz" (Unfaithful), which was broadcast on Kanal D and made its final season last season.
Although Sezen was the unpopular name of the story with her character "Derin" in the series, she was appreciated for her acting.
The young actress, who has been away from the screens for a while after the end of Sadakatsiz and has been on vacation, often shares moments from the places she went and her private life with her fans on her social media account.
The actress finally published her natural state without make-up on her Instagram account, which has 1.6 million followers. Melis Sezen also revealed her beauty with her natural look.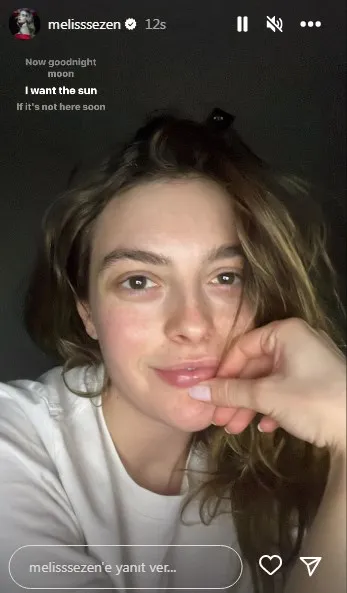 The beautiful actress recently attracted attention with her holiday poses in Miami, USA, where she went with her co-star Cansu Dere in the TV series Sadakatsiz.
In the photographs, it is seen that the two actors, whose stars did not reconcile in the series, continue their friendship in real life, while the pleasant moments of the two famous names were met with great interest by their fans.
On the other hand, the release of Sadakatsiz in many countries enabled Sezen to gain a large number of fans abroad.
Explaining that she met some people who watched Sadakatsiz in America and that they called her 'Derin', the actress also stated that she was surprised that US audiences dominated the series.