Playing the character of Derin in the TV series Sadakatsiz, Melis Sezen has become one of the prominent young talents of recent years. The actress, who impresses with her performance in the series, gives an impressive performance in the series, which progresses step by step towards the final.
The series Sadakatsiz, which is expected to make a final in the 60th episode, could not come to the screen last week due to the health problem of the screenwriter. Melis Sezen also went to see Yasemin Sakallıoğlu's show, which she wanted so much, when she had the opportunity. The actress said that she worked very hard on set and had a hard time finding time for such activities.
Melis Sezen said, "I've been waiting to come for a long time, but I couldn't arrange it due to the intensity of the set. The program suddenly changed and I was very happy. I adore Yasemin, I came with my mother, we adore her. I am very happy, very excited," she said.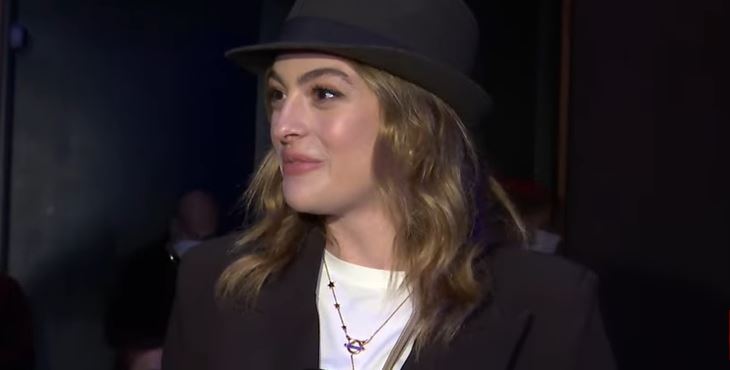 Mentioning that the story of the Sadakatsiz series has changed, the actress said that everything went well. After Berkay Ateş left the series after Burak Sergen, important changes began to occur in the story of the series.
Melis Sezen stated that everything was going well and said, "It is going well without loyalty, it continues. Now there have been changes in the script. The tempo will increase. The war begins in Sadakatsiz," she said.
Stating that she very much wants the character of Derin, played in the story of the series, to exist as a strong woman, the actress also draws attention with her sympathy.
Melis Sezen, who was also a jury member in the competition show "Maske Kimsin Sen", although she enjoyed being in the program, was sad that it ended early.
Stating that she had good memories, Melis Sezen was also very happy when she was reminded that 2021 was a year in which she stood out.
The actress said, "I'm doing the job that I love. It's amazing for me to have comebacks like this. I hope 2022 will be the year for all of us," she said.