Melisa Aslı Pamuk is among the prominent female actors of recent years. The actress, who has made a name for herself with the projects she has been involved in since 2013, was remembered with the character of Asu in the TV series Kara Sevda. Melisa Aslı Pamuk, whom we watched in the TV series Çarpışma (Clash), Yeni Hayat (New Life), Kırmızı Oda (Red Room) and finally Hayaller ve Hayatlar (Dreams and Lives), will surprise her fans with new projects.
The actress, who will appear in front of her fans in a different role in 2023 with her TRT digital project named Hay Sultan, will also attract attention with two different movies.
The actress, who took the leading role in the movie Garip Bülbül Neşet Ertaş, played the character of Beyran. Melisa Aslı Pamuk, who is proud to be a part of the life story of Turkish folk poet Neşet Ertaş, has another surprise for her fans.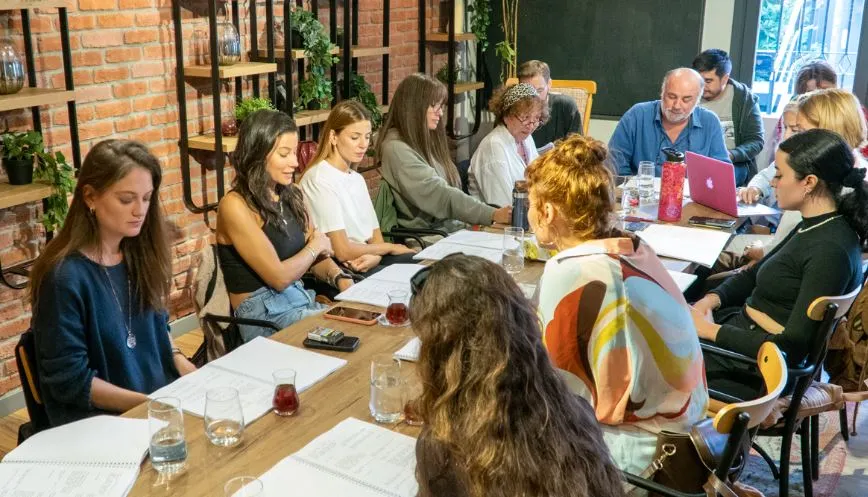 Melisa Aslı Pamuk, one of the female lead roles in the new movie titled Kadınlara Mahsus (For Women), started a very special project.
The preparations for the feature film "Kadınlara Mahsus" by Limit Production, on which the famous director Serdar Akar has been working for a long time, have come to an end. The reading rehearsal of the movie was done the previous day. The actors came together for the first time and read the script. Filming will begin within the week.
Melisa Aslı Pamuk has a large fan base who wishes to return to TV series. Let's say that the actress will come to the agenda with two different movies before a new TV series project.