Melisa Döngel, who was born in Istanbul in 1999, became one of the young names who performed successfully and attracted the attention of the audience in a short time. The actress, whom we have been seeing on the sets since 2015, attracted great attention with the character of Deniz in the TV series Bizim Hikaye (meaning: Our Story)
The actress, who made good use of the opportunities given to her, did not escape the attention of the fans of the series with her talents and beauty. Melisa Döngel, who took part in the daily series Elif with the character of Süreyya for a long time, carried her recognition outside of Turkey with the publication of this production in many countries abroad.
The character of Ceren in the TV series "Sen Çal Kapımı" means a big career breakthrough for the actress. The actress, who took part in the same project with the duo of Hande Erçel and Kerem Bürsin, managed to impress millions of fans of the series abroad.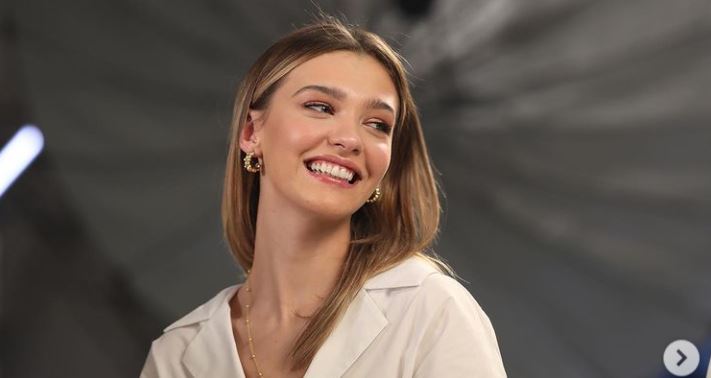 Melisa Döngel's performance was always applauded, even though the audience was angry with Çağla's character in the much-loved TV series Aşk Mantık İntikam (Love Logic Revenge).
The actress was recently included in the team of the project called Dünyayla Benim Aramda (meaning: Between the World and Me), which will be broadcast on Disney Plus. The project, with leading actors such as Demet Özdemir, Buğra Gülsoy and Hafsanur Sancaktutan, will increase the international awareness of Melisa Döngel.
The broadcasting of the TV series in which she already appeared abroad provided great opportunities for the actress. However, the fact that she will be on a major worldwide broadcasting platform such as Disney Plus presents a great opportunity for Melisa Döngel, as well as for all other Turkish actors.
Both our TV dramas and our actors, who have appeared in the international arena, are getting successful results one after another. The quality of the work and the successful performances of the actors lie behind Disney Plus's view of Turkey as a series of production centers.
For Melisa Döngel's career, the series to be shot for Disney Plus is of great importance.