Actor Mert Yazıcıoğlu will be on the screen with Fox TV's new youth series Darmaduman very soon.
The name of the series, whose preparations have been going on for a while, was first launched as the Gelecek Uzun Sürer (Future Takes Long), and then it was changed to Darmaduman.
The series, which attracted great attention with its cast, was adapted from the TV series Beverly Hills 90210, which once affected many countries of the world. The series was also broadcast in Turkey under the name of Evimiz Hollywood (Our Home in Hollywood).
In the series, which has been adapted for the new season under the name Darmaduman, Hafsanur Sancaktutan, Aytaç Şaşmaz and Aslıhan Malbora take the lead roles together with Mert Yazıcıoğlu, while the young actors are accompanied by master names, including Necip Memili, Nur Fettahoğlu and Meral Çetinkaya.
Numerous comments came from his co-stars in the Darmaduman TV series for Mert Yazıcıoğlu's photo, which was in front of the lens for Re Touch Mag Magazine.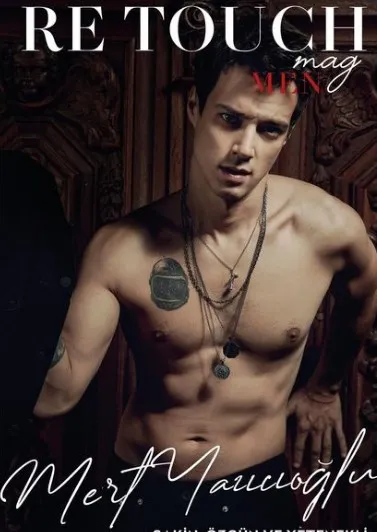 The actor, who was on the cover of the October issue of the magazine, revealed his fit body. His co-star Aytaç Şaşmaz said, "Wait a minute!" While making his comment, Hafsanur Sancaktutan commented, "Beautiful, very beautiful".
Mert Yazıcıoğlu to Aytaç Şaşmaz, "It's always you, man!" gave a humorous reply.
Darmaduman, which is preparing to come to the screens as an important alternative to the youth series that has been attracting more and more attention recently, aroused great curiosity with its promotions.