The duo of Merve Dizdar and Ezgi Mola, who took the stage together for two seasons from the Alice Müzikali, also draws attention with their friendship. It was also a very smart move to bring these two together in the series of Masumlar Apartmanı.
Adapted from Gülseren Budayioğlu's book, broadcast on TRT1 screens, the series left its mark on the winter season. Ezgi Mola and Merve Dizdar, who gave life to two characters named Safiye and Gülben, in the psychological thriller series, left millions in awe.
The adventure of the Masumlar Apartmanı series, which lasted 37 episodes and said goodbye to Farah Zeynep Abdullah in the season finale, has just begun… The series will continue on its way with its second season. For now, the summer break has been given and the team is on vacation.
Merve Dizdar, on the other hand, surprised everyone with her decision to leave her husband Gürhan Altundaşar last week. The actress radiated happiness on vacation after this important crossroads.
.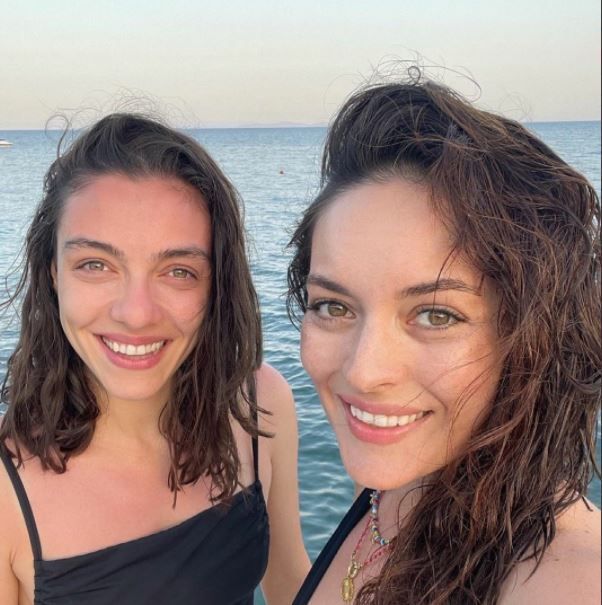 The name next to Merve Dizdar was none other than Ezgi Mola, who gave life to her sister in the TV series Masumlar Apartmanı. The duo, who have been inseparable for many years, displayed their friendship by being together again during the holiday.
Merve Dizdar published the swimsuit pose on her Instagram account and garnered more than 250 thousand likes. Neslihan Yeldan's "Contains extreme beauty" comment on the post, the followers also left many comments containing compliments.
Celebrating the new age of Merve Dizdar, who was born on June 25, 1996, Ezgi Mola said, "Happy birthday to Merve! Continue to fascinate us with your talent, your beautiful heart, your beauty, my darling "she shared