New Life (Yeni Hayat) is an action and drama television series produced by OJO Pictures, the first part of which was broadcast on September 3, 2020, directed by Başak Soysal and Cem Özüduru, and written by the trio Elif Usman, Serdar Soydan and Deniz Büyükkırlı.
The duo of Serkan Çayoğlu and Melisa Aslı Pamuk, who played the leading roles in the series, were very well matched. The series, which has a beautiful story and a strong cast, could not achieve the expected ratings. Kanal D's not supporting the series also caused it to make the final in a short time.
TAG:
Channel: Channel D
Producer: OJO Pictures
Genre: Drama-Action
Release Date: September 3, 2020 – October 29, 2020
Venue: Istanbul- Kocaeli
Duration: 130 minutes
Music: Fırat Yükselir
Starring: Serkan Çayoğlu, Melisa Aslı Pamuk, Tayanç Ayaydın, Nilperi Şahinkaya.
Cast: İpek Filiz Yazıcı, Nisa Sofia Aksongur, Devrim Nas, Nebil Sayın, Begüm Akkaya, Zeynep Kızıltan, Aziz Caner İnan, Furkan Kalabalık.
SOCIAL MEDIA ACCOUNTS
Social media accounts were also actively used when the series was broadcast. Trailers from all accounts, photos from the series and various information were shared. You can find both short scenes and all episodes and trailers on the Youtube channel.
Twitter: https://twitter.com/yenihayatdizisi
Instagram: https://www.instagram.com/yenihayatdizisi/
Facebook: https://www.facebook.com/yenihayatdizi/
Youtube: https://www.youtube.com/channel/UC0SnrpkD9htjfW2_KDk9WuA/
Official website: https://www.kanald.com.tr/yeni-hayat
ALL OF THE NEWS:
You can review all the news about the New Life series by clicking the link below to the oldest news.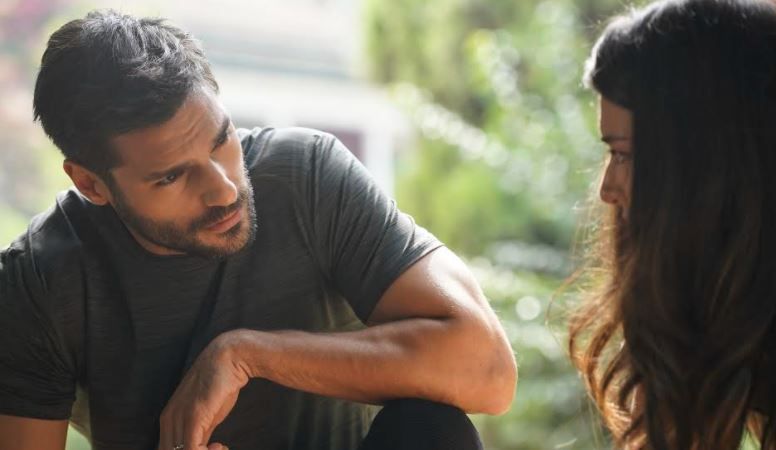 OVERALL IMPRESSION:
The audience of the New Life series, starring Melisa Aslı Pamuk and Serkan Çayoğlu, made the couple look good on each other, but the screen journey of the series did not last long. After succumbing to the rating war and bid farewell to the screens in Episode 9, the final episode of Yeni Hayat disappointed the audience by not satisfying it. There were comments on social media that the final episode could not be a complete final. After Kanal D's final decision, the fans were saddened by the fact that the duo, who were admired very much, were removed from the screen in a short time.
STORY:
Everything starts with a job opportunity that confronts Captain Adem, who left the Special Forces. The doors of a new life were opened to the happy family that Adem formed with his wife Nevin and their little daughter Ece. All Adem needs to do is to protect Yasemin, the young wife of Timur, a rich and powerful businessman. For Adem, an old burgundy beret, after all the dangerous operations he participated in, this job is almost like a piece of cake. Nevin is happy that they will finally be relieved. With Adam's acceptance of the job offer, he and his family step into a completely different world they are foreign to.
Adem and Yasemin, who are people of completely different worlds and whose diametrically opposite purposes conflict, initially approach each other with hatred. The real bad surprise for both is that this hate turns into a big, passionate love. This is an impossible love. Getting together means destroying a home on the one hand, and on the other hand taking all the anger of a cruel and strong man. But love is an emotion fed by impossibilities. Despite all their efforts, Adem and Yasemin cannot avoid falling into love. Adem's wife, Nevin, is forced to discover how far she can go in order not to lose her husband and protect her family. While Adem and Yasemin's test is love, Nevin's and Timur's test is betrayal.
Life is full of tests; Throughout this story, our characters will be tested with secrets, lies, betrayal, love and hate that they hide from each other, will understand that both they and their closest ones are not who they actually think they are, question who they really are, what they want from life, change, and eventually they will change each other and themselves, albeit in painful ways. They will know better, find their true selves.
CHARACTERS:
Actor (Character)
Serkan Çayoğlu (Adem Şahin)
Melisa Aslı Pamuk (Yasemin Karatan)
Tayanç Ayaydın (Timur Karatan)
Nilperi Şahinkaya (Nevin Şahin)
İpek Filiz Yazıcı (Gökçe Karatan)
Nisa Sofya Aksongur (Ece Şahin)
Devrim Nas (Özgür Haseki)
Nebil Sayın (Kunduzi)
Begüm Akkaya (Fatma)
Zeynep Kızıltan (Ferda)
Aziz Caner İnan (Bekir Tosun)
Furkan Kalabalık (Fatih Yılmaz)
PLACES:
The shooting of the New Life series, which is about the irresistible love between former captain Adem and Yasemin, whom he protects, was shot in Istanbul and in Darıca district of Kocaeli. In the series, Timur and Yasemin's luxurious garden house is among the summer villas in Bayramoğlu district, which is located on the seaside and referred to as 'Ada' by locals, in Kocaeli's Darıca district. Bayramoğlu is a summer resort and also a luxurious residential area, which is bounded by the district of Tuzla in Istanbul, as it is connected to Kocaeli. Located in Bayramoğlu, which was rented for the shooting of the series, this villa belongs to Faruk Yalçın. The series was shot in many different districts of Istanbul, as it deals with the lifestyle of a family with a luxurious lifestyle and a family of middle class. The audience also saw many luxurious places in Istanbul frequently in the New Life series.
GENERIC:
The music of New Life series, which carries an impossible love story to the screens, belongs to Fırat Yükselir. The generic music of the series also has an extremely emotional melody.
TRAILERS:
The first trailer of the New Life series was released in September 2020 on Kanal D and the social media accounts of the series. The first images were greatly appreciated.
First Introduction:
You can watch all the published trailers of the New Life series on the youtube channel.
ALL EPISODES:
The New Life series met with the audience on Kanal D screens on September 3, 2020. The screen adventure of New Life, which did not meet the expectations in the rating race even though it made an assertive entrance to the screens with its cast, continued for 9 episodes. The series said goodbye to the screens on October 29, 2020.
You can watch all episodes of the New Life series on the official Youtube page.
IMPRESSIVE SCENES
Although the screen journey was short, the impossible but unavoidable love between Adem and Yasemin, whom the fans liked to each other in the New Life series, took the viewers of the series in a short time. We have compiled some unforgettable scenes of the series for you.
Adem Calls Out!
Adem Saw Yasemin Being Beaten!
Adem Stopped Timur's Slap!
Adem and Yasemin's Breakfast Enjoyment
Adem saved Ece and Yasemin!
The New Life Plan of Adem and Yasemin!