Ezgi Şenler was born on January 23, 1993 in Ankara. Turkish TV series, actress and ballerina.
Name: Ezgi Şenler
Date of Birth: January 23, 1993
Place of Birth: Ankara
Height: 1.68 m.
Weight: 55 kg
Horoscope: Aquarius
Eye color brown
Hair color is brown
Siblings: One child
Instagram: https://www.instagram.com/ezgisenler/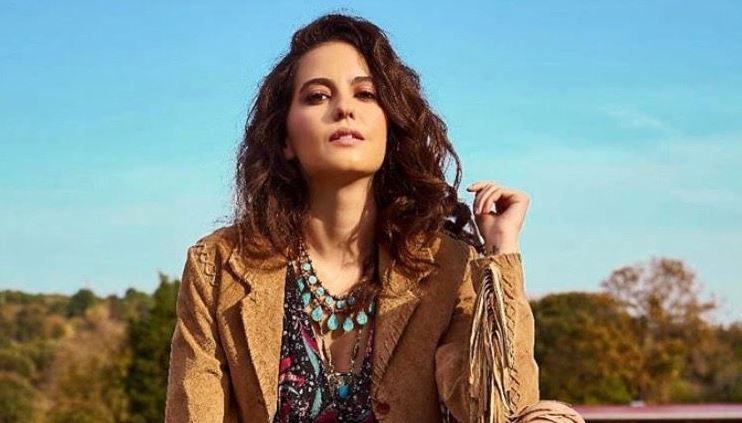 Family: Her mother is a housewife, hed father is an accountant. She grew up in a respectful, loving, empathetic family. "I am the only child of the house and yet I grew up not spoiled but cared for. I was in touch with a family where art is the way of life. On my father's side, half of the family is in the Presidential Symphony Orchestra. One of my aunts is a ballerina and the other is a theater player. I started ballet education at the age of three. With the first money you earned by working professionally, I bought myself a phone and gave the rest to my family. I may have attracted them a lot, especially between the ages of 16-18. I was very rebellious. My mother even took me to a psychologist at that time, and I acted as a psychologist for two years. He even said to me, "It's not your problem, it's with your family." My first acting experience is with a psychologist. And of course actually the problem was with me. There was a rebellion from adolescence. Despite all this, I have had a family that never bore me and always set me free. With materials, I cannot estimate their value all my life, but I felt like making such a gesture. "
Years of childhood: At the age of 12, she entered Hacettepe University Ankara State Conservatory. She was a child who grew up with the wounds caused by ballet, only ballet was in her life. "I became an extrovert after the age of 12. They say that at a very young age I never spoke. I was too shy. With the conservatory, I started to express myself to those around me. The conservatory was the breaking point for me to overcome my shyness. I've been teaching ballet to young children since the age of 16. I still continue this. "
Education life: She completed her education at Hacettepe University Ankara State Conservatory Modern Dance Department. She studied at the Ankara State Opera and Ballet in the Children's Ballet Department for two years at the age of 9. At the age of 11, he was entitled to enter the Hacettepe University Ankara State Conservatory Classical Ballet Department.
The turning point of her life: A manager she met while thinking about continuing her life as a ballerina changed the course of her life. "Since I started the conservatory, every day for 10 years has been like this: Get up, go to ballet class, rehearse, eat, go home and sleep and get up again, go to ballet class. It was always like that. We had to exercise even while on vacation. This process continued for one summer until I went to my aunt's summer house. I met my current manager Yeşim Kocaman there. When asked whether I would like to be an actor, I remember the answer I gave to Sister Yeşim: "I'm a ballerina, I wouldn't be an actress." However, about a year later, I was invited to a trial shoot for the character of Aslı in Waves and was accepted. I am here now too. In the trial shoot, there was not the slightest hesitation or fear, which should have resulted from the comfort of having ballet. I played the way I thought and was chosen. "
The first step to acting: He started his television adventure with the "Bodrum Masalı" series in 2016.
With which project did he shine? She drew attention with the character of "Mercan Alacan" in the TV series "Breathless".
Personality traits: cheerful, friendly, friendly, conscientious, stubborn and moody. "My friends always say," What kind of stubbornness do you have? " In addition, this stubbornness can sometimes be reflected as crankiness. In fact, sometimes I go beyond the border of crankiness and say 'Come up with yourself, Ezgi'. Ballet and acting actually helped me overcome this stubbornness and crankiness. Art has a real healing power. I also have jealousy. But these jealousies are not "I wish" envy. I am jealous of my mother, my cousin, and my loved ones from others. Let them only take care of me. I have a tribune, albeit a little. "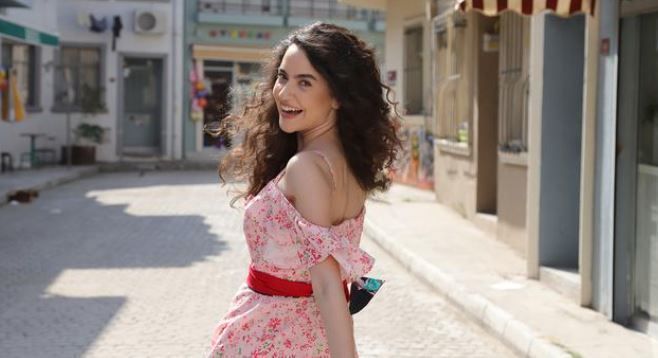 Personal development: She is studying acting. In the future, she wants to study abroad and build her career on solid foundations. "I want to continue my acting training without a break. There is no end to learning in acting. You should never stop working to always do better. Otherwise, people will be wasted. Acting means more passion than work for me. So I will do my best and move on with love. It is my greatest wish to build my acting career on solid foundations. "
Social: She surfs whenever she gets the opportunity, she says she has a therapeutic effect. "Although I am from Ankara, I love the sea very much. I stay alone for two hours by surfing in a busy schedule. The healing power of water and the wind calm my mind. Surfing is like meditation to me; It was a sport I couldn't quit. Good thing I started. I recommend it to everyone. "
Mindset: Although she doesn't act, she thinks that she will create herself in any way. "What life brings is unknown. But no matter what, I have a ballet diploma on hand. I myself have all kinds. I am very confident in this matter and I believe I am hardworking. I say "Yes, no" and continue on my way. I am definitely open to criticism. I also listen to and take seriously any constructive criticism. Of course, I get upset if a job I have worked hard is not liked at all, but I try to learn a lesson from it. "
The source of happiness: The comments about her acting and seeing that her fans are always with her make her very happy.
The look of love: I am very calm and peaceful when I am in love. The world is getting pink. My nerves feel like they are taken. When I feel happy and fall in love, life flows very well. Love is a beautiful thing. Everyone should taste it. "
Her view of life: She trusts the flow of life and prefers to let herself go. "It should not be perceived as selfish, but we should say 'I' before life. When we are good and happy, our environment is shaped accordingly. Let's love ourselves, take care of our bodies, keep our mood in balance, enough. Everyone I love in life is precious to me. I cannot separate. Of course my dreams and career coincide. I always dreamed of better and better. I trust the flow of life. I am thankful when good things happen, I think it will be better when it is not, and it really happens. When you keep your heart clean and focus on the goal, life gives you the best. "
Her view on business life: She thinks that ballet's biggest contribution to her acting is the 'sense of continuity'. She likes acting more than ballet, but after she started acting, she realized that the job was not as easy as watching on screen. "In ballet, you engrave movements in your mind to keep you going. However, in which scene you will wear which tobacco, what kind of make-up will be in which, etc. You also need to know by heart so that the continuity is not broken. The same goes for acting. When I got into it, I realized that acting isn't as easy as watching. "First of all, the set hours are very long, of course. How many times can they shoot a scene while looking through the eyes of the audience? you say probably three or five times. However, when you step on the set, you see that this idea is well-intentioned. But despite all these difficulties, besides the set workers, ours is zero on the left, Waves really became like a school for me. Angle, light etc. I also learned elements such as. I instilled in myself that I should pay attention to my continuity while keeping my memorization. At first I was very afraid of memorization. Ballet is non-verbal, but this is verbal. Though, after you get used to it, you connect it to automatic now. I adapted so quickly that after ballet I really liked acting. Serious injuries occur on toes in ballet. At those moments, you can really think of quitting ballet by saying, "Is it okay?" I was also doing ballet, but I understood that I liked acting more. "
Career plan: She wants to portray a dancer or play the life of a ballerina off the stage because she is studying ballet, and she realized her dream of playing with Nejat İşler with the series "Waves" "I watched him with admiration in movies and TV series. Before he became an actor, he was someone I said "I wish I could meet somehow" and he brought a tremendous color to the Waves. I'm glad I got to know him and worked with him. I do not separate the roles. I am an actor and I need to embrace the incoming role. However, it makes me very happy to portray a bad character who will make a corner. I would like to remove the witch Ezgi behind the innocent face. This must be something brought about by being from Ankara. I also have a Laz vein. "
Dream of the Future: She wants to open a ballet school in the future. "Ballet in Turkey, unfortunately, not only is invisible, also exercised its also quite difficult. When talking about ballet, there are two general judgments: "Aaaa … Are you spinning like this on your fingertips?" And "Men wear tights." Ballet is like an art that is shaped around these two judgments. If you look at it this way, I have already passed ballet in this country, no branch of art progresses. My goal was to open a ballet school for young children. In fact, I'm still dreaming of that even though I have slipped into acting. "
Concerns: The worries she experienced during the pandemic period led to some increase in her awareness. "We are going through a difficult process. We need to get used to living by following precautions and paying attention to ourselves and our environment. Has this process made you feel emotionally different? My awareness has increased. I understood how bad we are to our world. I have seen how much harm we do to animals and living things. We knew that technology was breaking family ties, but I think we understood the importance of being a family when we were at home again in this process. We realized the value of hugs and love. I hope this awareness continues and I hope we do not feel ungrateful and forget the value of these days, health again. "
The criterion for attractiveness in men: Someone whose energy holds, is at the same frequency, and who is intelligent may be attracted to her. "I am in love with intelligence. People who are good at their job and who are smart impress me a lot. "
Relationship with nature: She thinks that we do not pay enough attention to nature. "The most important thing is love. We must give love to every living creature in nature. We need to protect this world by giving love, without harming animals, trees and nature, without forgetting that they are also a living thing. Nature is very powerful. We are not. People are perceived as ruling the world. But in this pandemic we understood; Nature has a balance and we humans break that balance. Nature also responds to us. We have to take our minds and achieve balance. At the beginning of this is awareness and love. "
How does she keep her shape? It does not have a structure suitable for weight gain, but pays attention to a healthy diet. "Our family is genetically weak. I have never had a diet but went to a dietician to gain a healthy weight. I eat mainly vegetables and drink plenty of water. I don't have much to do with unhealthy food. I eat healthy foods and home meals provided by my dietician. I have no relationship with dessert. I think this is my biggest chance. "
Which movie was she affected by? He watches especially dance-themed movies. "I wouldn't miss the movies starring Cate Blanchett and I can watch it over and over again. "Elizabeth" is one of my favorites. I can also watch "Coco Chanel" & Igor Stravinsky over and over again.
Favorite food: She likes any food with eggplant.
The food she never puts in her mouth: He does not eat cheese. "I don't like it at all. I can only eat cheddar cheese. "
The most disliked feature: Trip and get offended.
A skill she wants to have: Painting. "I can't even draw stickman."
Your dream city: Paris.
What can not tolerate? Its boundaries and taboos are almost non-existent, but the only thing he cannot tolerate is lies and her trust is shaken. "In such a situation, I will get away from that person directly."
What is her biggest fear? She is very afraid of snakes.
TV SERIES
2020- Romance Next Door / Ayşen Yılmaz
2019 – Canevim / Müjgan Haksever
2018 – Breathless / Mercan Alacan
2016/2017-Waves / Aslı
CINEMA FILMS
2019- The Locksmith / Elif (Kısa Film)