Ezgi Şenler appeared in front of the cameras for the first time with the character of Aslı in the Bodrum Masalı series in the 2016-2017 season. Then, the actress, whom we watched in the TV series Nefes Nefese, also gained experience with the Canevim series.
However, the project in which the actor came to the fore the most was the romantic comedy series Çatı Katı Aşk (Rooftop Love). Ezgi Şenler, who is the female lead with the character of Ayşen in the series published in 2020, was not well liked on social media as the partner of Furkan Palalı, probably because her name was not known at first. After some viewers on social media blamed Ezgi Şenler for the bad ratings of the series, and the criticism that her acting was not good, the young actress said goodbye to the story before she saw the finale of the series. In fact, it was clear that she had been treated unfairly during this period.
Ezgi Şenler came to the TRT1 screen with the character of Pınar in the first two seasons of the Teşkilat (Organization) series in 2021 and 2022. The actress, who appeared in front of the audience with the role of an intelligence agent, made a strong impression with her successful performance. This release also revealed that the criticism of Şenler's acting performance about her previous project was unfair.
Ezgi Şenler, who appeared to have received many offers for different productions after her success in the Teşkilat series, returned to Istanbul after a rest period with her family in Ankara.
Explaining that she returned for new projects, Şenler said, "I would very much like to stay in Istanbul because there are these interim projects. I'm reading, I'm at the decision stage. If there is a project that appeals to me, I will approve," she said.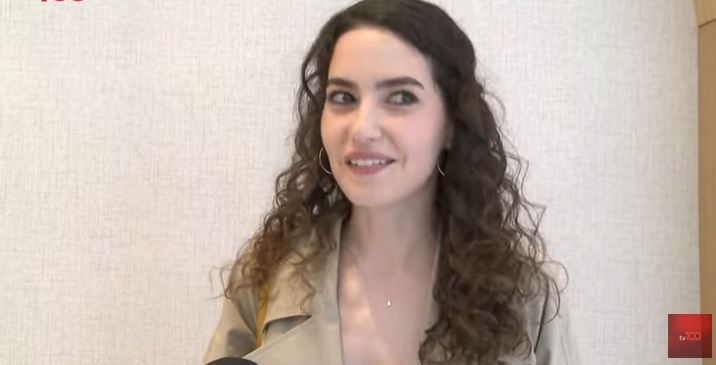 Explaining that liking the character is important for her project choice, Ezgi Şenler stated that she can play any role that appeals to her and excites her.
Ezgi Şenler, who also performed in ballet but could not continue due to an injury, said that she still felt the effects of this on her foot. The actress said, "I don't do ballet, I'm injured. That's why I had to quit ballet. I am crippled, the foot is crippled, the effects are still continuing".
Ezgi Şenler, who tells that she is currently reading scripts and does not have time to watch anything, should not be surprised if a new project starts on the screen soon.
The actress added that she would like to open a ballet training center if she does not have a series of projects.