Famous actor Serkan Çayoğlu will continue to be on the agenda with new projects in the new season. The actor, who played the character named Ankaralı in the project, which lasted for two seasons and was published under the names of Bir Zamanlar Kıbrıs (Once Upon a Time in Cyprus) and Kıbrıs Zafere Doğru (Cyprus Towards Victory), was eye-catching with his successful performance.
The actor, who has not been on the sets since December 2021 and shared the lead role with Neslihan Atagül in the feature film Ah Belinda, also evaluated the offers from the producers.
Serkan Çayoğlu also shared the lead role with Aslı İnandık in the movie Oregon, and the shooting of the movie started at the end of August. The actor looks at a couple of projects from a different perspective among the offers he received for the new season.
Serkan Çayoğlu said, "There are a few jobs I read. Hopefully things will become clear in the coming weeks. Let's see, we will evaluate the offers," he said. With these words, the actor also revealed that he is willing to return to the sets again.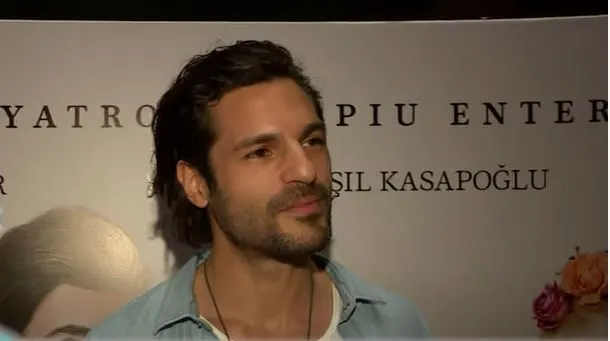 The fans of the actor began to wait with curiosity about the developments regarding the projects he will take part in in the upcoming period.
Talking about the support of his wife, Özge Gürel, about his dressing style, Serkan Çayoğlu said, "Of course, I get Özge's opinion, I usually decide for myself. But I don't do much, I throw things on myself quickly," he said.
Serkan Çayoğlu, who married Özge Gürel, with whom he has been in love for many years, during the summer months, with events held in Germany and Italy, is among the names that social media talks the most.
Fans of the actor are looking forward to his new projects.