New results emerged in the most popular male actors research on social media. In the research conducted by Adba TV for the week of April 26 to May 2, we see that Akın Akınözü came first. The actor, who appeared in front of the audience with his revenge story called Tuzak (Trap), spent this season on the tv8 screen with the 26-episode series.
Akın Akınözü, who had a good partnership with Bensu Soral, was very pleased that the series attracted great attention abroad. Despite the low ratings in Turkey, the Trap series, which survived until the end of the season with the interest of viewers abroad, has now become one of the Turkish series preferred by broadcasters in many countries.
In the second place of the list of the most popular male actors, Engin Akyürek, the leading actor of the TV series "Adım Farah" (My name is Farah), which attracts a lot of attention abroad and whose ratings are in the middle in Turkey. Akyürek, who has been influencing the audience in many countries of the world for many years with the Kara Par Aşk (Black Money Love) series, then made a strong debut with the Sefirin Kızı. Akyürek returned to the screen with Demet Özdemir this time and once again managed to impress millions with the character of Tahir. Akyürek, who is in the second place of the most popular male actors list, also has great support from his fans abroad.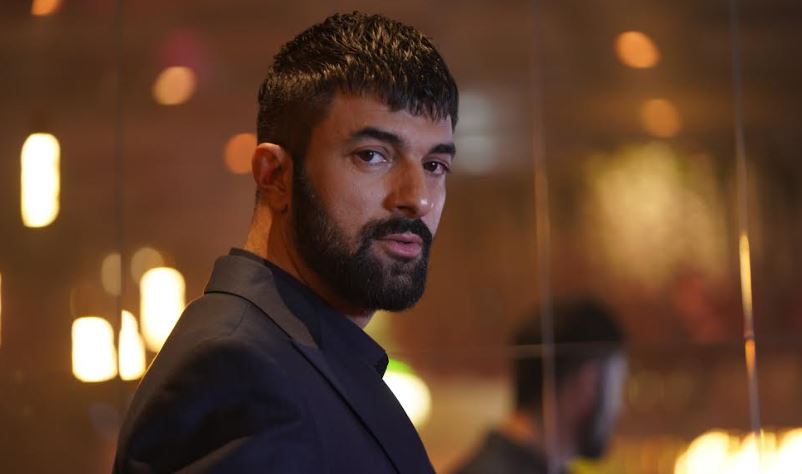 The popularity of Mert Ramazan Demir, who became one of the successful names of Friday evenings with the Yalı Çapkını TV series, continues rapidly. The actor also achieved similar rates to his rivals in popularity and managed to rank third.
Thanks to Kardeşlerim series, Onur Seyit Yaran, who has been talked about a lot on social media for 2 years and is often the owner of this type of research, continues, but there seems to be a decrease in interest. The actor, who is in the 4th place of the list, seems to continue to be on the screen with the 4th season of the Kardeşlerim project.
Halil İbrahim Ceyhan, who made a successful debut in the series Emanet, is also admirable in his social media success. Despite being in a one-day series, this seems to be an important success for Ceyhan, who left behind the leading roles in ambitious TV series.
Alp Navruz, Recep Usta, Ertan Saban, Murat Ünalmış and Haktan Zavlak were also in the list of the most popular male actors, respectively.