Pelin Akil, who was born in Istanbul in 1986, stepped on the sets in 2007 with the character of Zehra in the TV series Arka Sıradakiler (Back Row). Since then, the actress, who has gained great experience by portraying very different characters, has gained a place in mind with many of her projects.
Along with the Nisan character in the Suskunlar series, Seçil's characters in the Seksenler (Eighties) TV series were memorable. Recently, the actress has won the appreciation of her fans with two influential TV series such as Eşkıya Dünyaya Hükümdar Olmaz (The Bandits) and Barbaroslar.
Pelin Akil, who is also a partner with Oktay Kaynarca, will play a passionate woman named Firuze in the new season, Ben Bu Cihana Sığmazam. One of the two women loved by the Cezayir Türk character, played by Oktay Kaynarca, will be Firuze. Giving information about her character, the actress said that she will be a passionate love woman.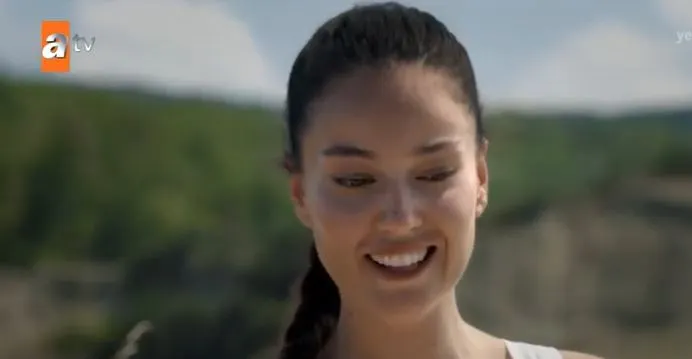 "Firuze is ambitious, knows what she's doing, and will go after her love to the end. They are already connected to each other with passion and love with Cezayir. But she finds herself in such a world that the story evolves into such a place that Firuze's feelings go to a place where she must be passionately attached to her love. With a beautiful story, they will see Firuze in a beautiful way."
Işıl Yücesoy, who will meet with the audience again on the ATV screen, will be one of the most important names in the series with her years of experience. Işıl Yücesoy, who plays the role of the mother of the Cezayir Türk character played by Oktay Kaynarca, said, "It is very enjoyable to be with Oktay. It is very enjoyable to be with a very serious staff."
As the mother of the character of Firuze in the series, you will watch Gülenay Kalkan Ünlüoğlu in the character of Elmas.