The famous actress Pınar Deniz felt the need to address this issue due to the misrepresentation of some news about her from her childhood. Stating that she learned Arabic from her family during her childhood, but also knew Turkish, the actress made a statement on the subject, which was misrepresented in the press. The actress said that she was born in Adana and started to live in Istanbul with her family when she was a child.
Pınar Deniz, who had great success with the series Yargı (Judgment) broadcast on Kanal D on Sunday evenings, announced that the news about her not knowing Turkish in her childhood was not true.
The actress said: "I think she was misunderstood. I saw those news, people wrote 'how then'. They wrote something like up to 2 years old. I was born in Adana, then we came to Istanbul. Since my family spoke Arabic at that time, I also learned Arabic. When I was in primary school, I used to call my mother Mama, otherwise I knew Turkish. I couldn't yell for my mother, because that habit wasn't there. At that time, I was afraid, so that they would not marginalize me among children. Otherwise, of course, I knew Turkish. Otherwise, how will I graduate?"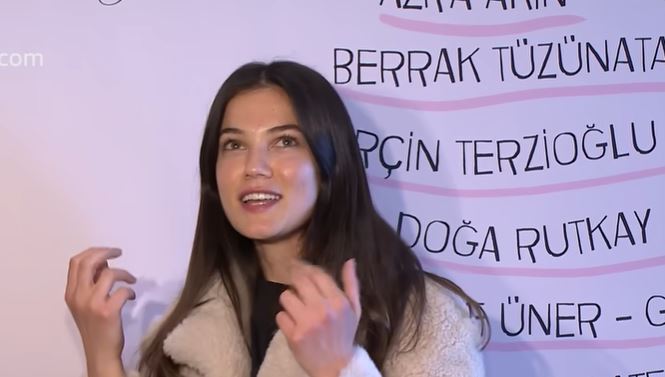 Pınar Deniz expressed that she was unhappy because she forgot Arabic by saying "I am unhappy, I wish I knew it".
However, the actress also stated that she understood when Arabic was spoken and used the following words:
" I understand. For example, Arab fans are coming, they think that I do not understand. I understand them, but I don't mind them. I speak a little. I speak Arabic when my father talks to my mother, but it is the worst Arabic in the world. I understand, but I can hardly speak."