The team continues to work in Ayvalık for the TV series Üç Kız Kardeş (Three Sisters), which gained great success in the first two seasons on Kanal D. A very touching, drama-filled scenario awaits the audience in the new season.
The excitement of the audience increased in the trailers released for the third season of the series. "When Türkan, Derya and Dönüş left the house with the red door, no one said goodbye to each other." A stormy period begins for the Üç Kız Kardeş…
Kanal D's record-breaking series Üç Kız Kardeş, which will be released to the audience with its third season, will be on the screen with the first episode of the new season on Tuesday, September 19.
The series, which has always won the audience's admiration with its sincere and warm family story that tells about the bonds of family and brotherhood, begins the season with a completely different story.
The trailer, which shared with the audience that the brothers Türkan, Dönüş and Derya parted ways and each of them was thrown into a completely different life, increased the curiosity about the new season.
What was love? Love was a labor of love…Is the love between Türkan and Somer over?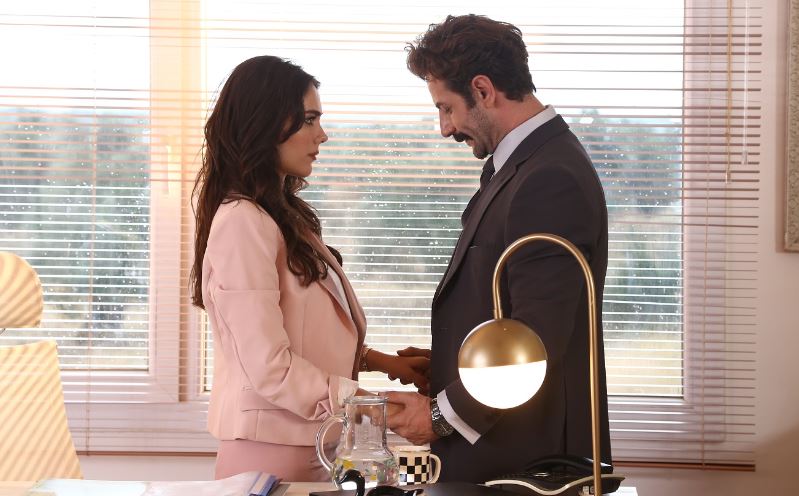 Get ready for a period full of question marks. In particular, the Kartal character played by Gökberk Demirci is expected to cause a big change in the series in the third season.
Those who watched the trailer featuring Türkan, Somer and Kartal were filled with questions about the love between Türkan and Somer.
In its third season, Üç Kız Kardeş will make you question the importance of love rather than the stormy love of Türkan and Somer. It has already become a matter of great curiosity whether Türkan (Özgü Kaya) will choose her great love and the father of her child, Somer (Berker Güven), or Kartal (Gökberk Demirci), who worked hard for her.
The cast of Üç Kız Kardeş includes the following names: "Reha Özcan, İclal Aydın, Berker Güven, Özgü Kaya, Almila Ada, Melisa Berberoğlu, Veda Yurtsever, Tayfun Eraslan, Gökberk Demirci, Benian Dönmez, Nazlı Senem Ünal, Murat Çidamlı, Vural Şahanoğlu, Hakan Atalay, Emre Kıvılcım, Eren Öner, Merve Şen, Zuhal Acar, Ayça İnci, Güldestan Yüce."
The director of the series is Eda Teksöz, while the script is written by Sevgi Yılmaz and Nilüfer Özçelik.
Üç Kız Kardeş series will be on Kanal D with its new season on Tuesday, September 19 at 20.00!