Ada Masalı series, which made its finale on Star TV screens last month, ended, but left a beautiful love behind.
Alp Navruz, who is in the lead roles in the series, has a throne in the hearts with the character of 'Poyraz' and Ayça Ayşin Turan with the character of 'Ada'. Ada Masalı, which started as a summer series on Star TV screens, was very popular with its romantic comedy style.
The harmony of the Ayça Ayşin Turan and Alp Navruz duo also came to the fore as a major factor in the popularity of the series. After a while, the final decision was made about the series, which continued in the new season, due to the decrease in its ratings. Ada Masalı made its final on 8 December.
While the series was going on, news of Alp Navruz and Ayça Ayşin Turan's love affair appeared in the tabloid press, but both names did not make a statement on this matter. After the show's farewell, Alp Navruz confirmed his love claims by saying, "We have a very good friendship, we have taken this friendship to a different dimension".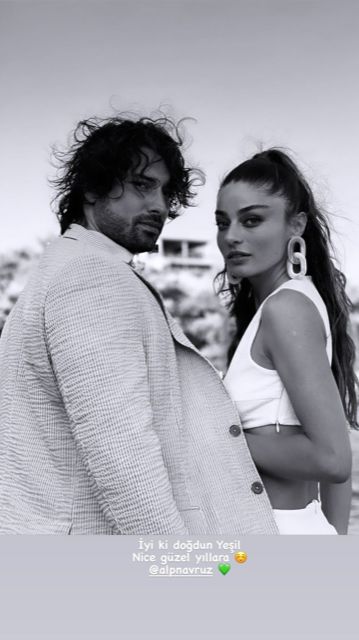 The couple also reveals that they are living their love to the fullest with the poses they have recently given together on social media. Alp Navruz, born on January 15, 1990, turned 31 years old. Ayça Ayşin Turan celebrated her lover's birthday with the following post from her Instagram account.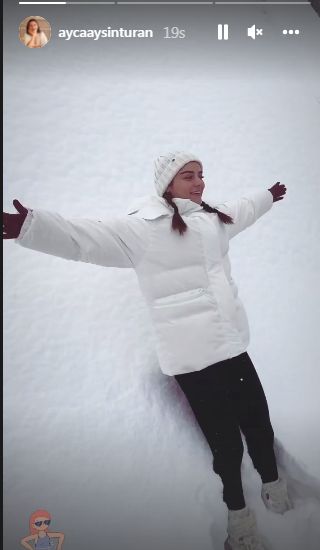 He shared, 'Happy birthday Green. It did not go unnoticed that the beautiful star, who received the note "Have a nice year", addressed his lover with the words "Green". The photos seemed like medicine to the fans who missed the couple.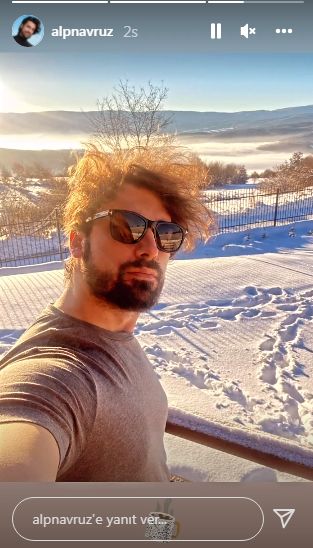 It is understood from the social media posts of the duo that they are currently on a snow holiday. Although the couple does not appear together on social media, they take lots of fun photos of each other and share them with their followers on their Instagram accounts.