We last watched Selen Uçer, who has been on the screen with various projects since the early 2000s, with the character of Songül in the TV series Evlilik Hakkında Her Şey (meaning: Everything About Marriage). She took part as Azra's client in the series he participated as a guest actress. Shee once again attracted attention with her impressive performance.
The successful actress, who also appeared in the movie Dilberay, in which the life story of the singer Dilber Ay, who came from a difficult life and inspired people with her music, is told, has appeared before the audience with many different characters.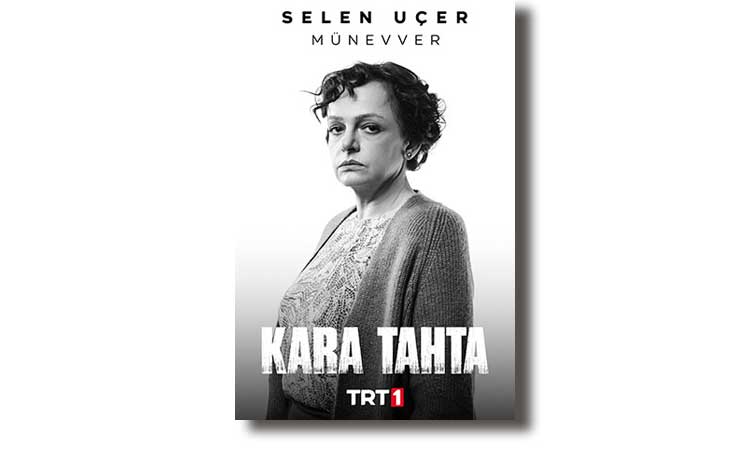 Selen Uçer has signed with TRT's new series Kara Tahta (meaning: Blackboard), which will be screened with its first episode on Wednesday, March 30th. In the series, in which an emotional story is told, the actress will give life to the character of Münevver, who is sometimes grumpy, sometimes sweet, but like every mother, her only concern is to prepare a good future for her daughters.
Erkan Birgören writes the script of the Kara Tahta series, in which Ender Mıhlar sits in the director's chair.
Starring Miray Daner and Furkan Andıç, the series also includes Onur Durmaz, Kerem Arslanoğlu, Nizam Namidar, Taylan Meydan, and Eylül Ugan, who are on the agenda with their successful performance in the Yargı (meaning: Judgment) series, together with famous names such as Cengiz Bozkurt, Çiçek Dilligil, Selen Uçer.