Bir Küçük Gün Işığı (A Little Daylight) series, which is broadcast on the ATV screen, continues to leave its mark on Monday evenings. Despite the first 3 episodes with its impressive story and successful acting performances, millions of viewers began to watch this series passionately.
The series, in which Seray Kaya touched the hearts of the audience in the character of Elif, proved that it will be one of the important productions of this season with the successful ratings it has achieved. In the series, we watch Berk Oktay with his successful performance in the character of Fırat. Esra Dermancıoğlu, on the other hand, managed to impress the audience with an oppressive mother character in the character of Ümran.
However, Dila, played by Tuğçe Açıkgöz, was the character that created the biggest controversy in the TV series Bir Küçük Gün Işığı.
The fourth episode of the series will be screened on Monday, September 26, and in the first trailer released, Dila's encounter with the Güneş again revealed images that disturbed the audience.
While Elif said, "I will protect you from everything," Dila became the agenda again with the torture she inflicted on her own daughter.
Fans of the series highlighted this situation on social media and made the following comments: "It's better to have a stepmother like Elif, instead of your first mother like Dila."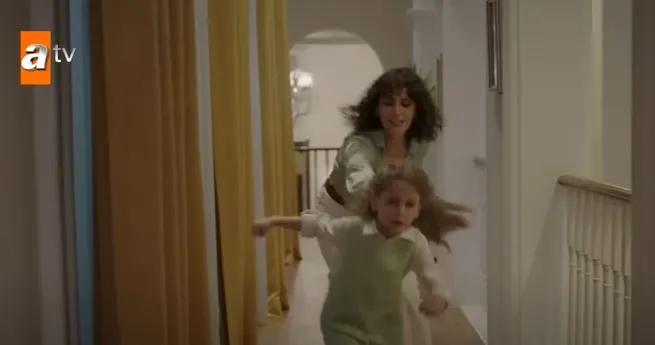 According to many TV series fans, her natural mother criticizes Dila, who tries to make her own daughter experience what she experienced as a child, and is glad that Elif is ready to devote her life to Güneş, even if she is a stepmother.
Fans of the series shared comments stating that they were greatly disturbed by the scenes where Dila and Güneş characters came together and that this affected them psychologically.
Fans of the series, who also praise Seray Kaya's magnificent performance in the series that affected millions with its story, think that the character of Elif gives hope with her loving heart.
"Seni her şeyden korurum!"
Bir Küçük Gün Işığı 4. Bölüm Fragmanı
Yeni bölüm Pazartesi 20.00'de atv'de! #BirKüçükGünIşığı @atvcomtr pic.twitter.com/szNNsApqA9

— Bir Küçük Gün Işığı (@gunisigiatv) September 19, 2022