Famous actor couple Özge Gürel and Serkan Çayoğlu start preparations for their summer wedding, while their fans are eagerly awaiting the developments. Özge Gürel, who continues to take part in the shooting of the TV series Hayaller ve Hayatlar (Dreams and Lives), again pleased her fans with an effective production.
Serkan Çayoğlu, on the other hand, received many offers after the series Kıbrıs Zafere Doğru (Cyprus Towards Victory) and is in the evaluation phase. It is also reported that many offers were made to Serkan Çayoğlu, who first made an agreement for Alper Çağlar's film called Göktürk, but then gave up due to planning problems.
The couple created an opportunity and went together to watch Pelin Karahan's new theater play Şaşırt Beni. The duo, whose happiness was reflected in their every state, did not want to leave Pelin Karahan alone on the stage where she appeared for the first time.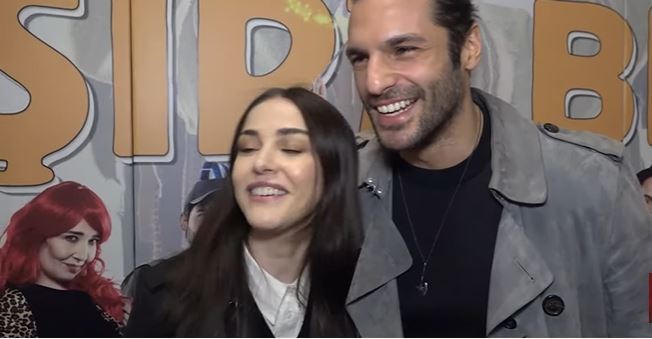 Özge Gürel said, "Pelin has told a lot, she is very excited. We are also very curious. Pelin had a lot of fun at the rehearsals," she said, and invited everyone to watch the play.
Asked whether he would step into the theater or not, Serkan Çayoğlu said, "Why not," and said that if he gets a theater play offer, he can consider it. Özge Gürel, on the other hand, said that it could happen when the time comes.
Serkan Çayoğlu mentioned that he does not have a project for this year yet, but that there are some things that will be clarified in the coming months. The actor gave the feeling that he could take part in one of the series that will start in September, saying, "Maybe for the new season, after the summer, but it is not yet clear."