The Kalp Yarası (Heart Wound) series, which started last summer on ATV screen, had the opportunity to continue on its way in the winter period as well. The lead actors of the series Gökhan Alkan and Yağmur Tanrısevsin had a very good partnership process.
The Kalp Yarası series came to the fore as a production that affected millions, but the falling ratings in the last episodes brought the series to an end. After the series finale, Gökhan Alkan's unfollowing his partner Yağmur Tanrısevsin on social media came to the fore.
The beautiful actress Yağmur Tanrısevsin spoke for the first time on the subject. According to the news of Habertürk Newspaper, the beautiful actress stated that she learned from the tabloid news that her ex-partner had unfollowed her, "I look more professionally. I saw it on the news, I didn't know. Frankly, I was surprised, you have to be a professional in professional life." used the phrases.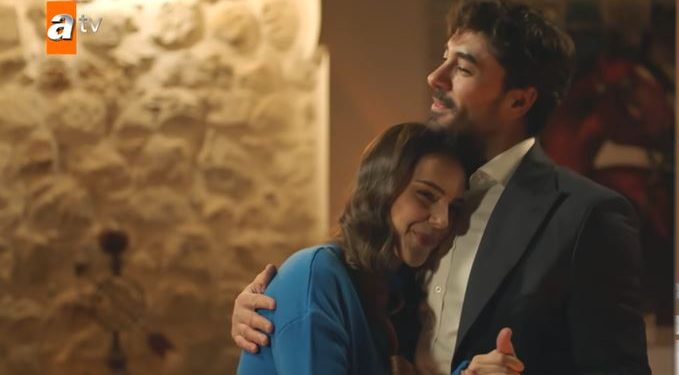 Gökhan Alkan stopped following Eda Ece and many other names, including Şenay Gürler, as well as Tanrısevsin.
On the other hand, it was said that Cavadzade, who was alleged to have a jealousy crisis between the actress Nesrin Cavadzade and Gökhan Alkan, who was preparing to sit at the wedding table during the period when the Kalp Yarası series was broadcast, did not want to kiss with Alkan's co-star Yağmur Tanrısevsin as per the script. However, Cavadzade flatly denied these reports.
Yağmur Tanrısevsin participated in an event organized as part of the 23 April National Sovereignty and Children's Day, and engaged in artistic activities with children. "Children are very precious to us, they are our future. It is a great pleasure for me to bring them together with art. Their imaginations are incredible, we contributed to unleash their imaginations."
The actress also stated that she loves children very much and also desires to be a mother.