Hayaller ve Hayatlar series is the story of four women! Pink dreams against harsh reality! The publisher of the series, which was produced by NGM Media, was bein connect… The shooting of the series continues. Yelda Eroğlu wrote the script for the series directed by Altan Dönmez. There is an expectation that the series, prepared by NGM Media, the producer of the popular drama series of Star TV's new series Kaderimin Oyunu and Kardeşlerim, will again be a strong drama project.
You will watch the story of a woman who cannot be found on the television screen by the fans of the series, but shows itself in digital from time to time with powerful productions. In fact, this is the story of four young women… These women, who have rosy dreams, will face the harsh realities of life and experience a great test.
The shooting of "Hayaller ve Hayatlar", signed by Emre Kabakuşak as a supervisor, takes place in a cheerful atmosphere. The poses of the female actors of the series reflected on social media also increased the excitement.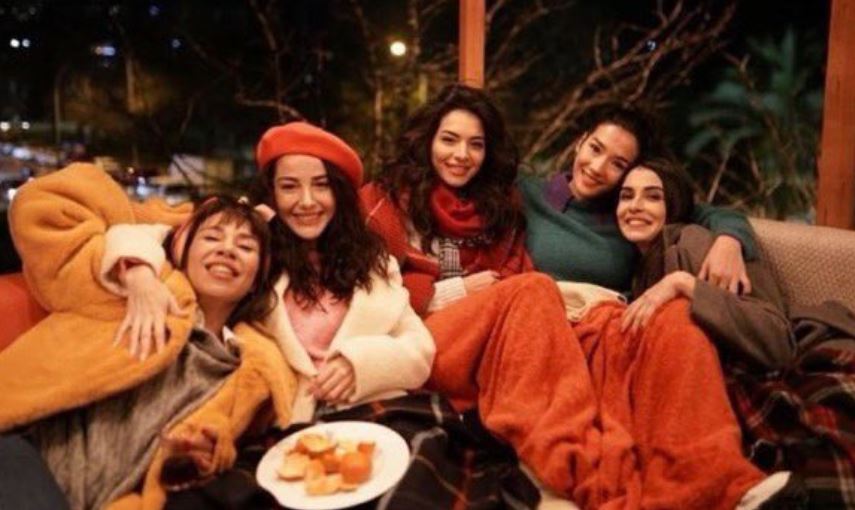 Focusing on the four different lives of four different women, the series, which focuses on the endless conflict between dreams and the realities of life, promises an exciting adventure to the audience with its striking characters from life.
Star actors Özge Gürel, Aybüke Pusat, Melisa Aslı Pamuk, Yeşim Ceren Bozoğlu, Yusuf Çim, Serkay Tütüncü, Ekin Mert Daymaz and Halil İbrahim Kurum will portray the heroes of the mysterious and intriguing story.
Pink dreams against harsh reality!
The series, which is a candidate to become the favorite of the digital world, revolves around the efforts of four young women living in one of the deep-rooted neighborhoods of Istanbul to realize their dreams.