Curiosity has increased in the Süslü Korkuluk (Fancy Scarecrow) series, where events have not been missing since the day it came to the agenda. Everyone is paying attention and waiting for the serial to be released as soon as possible. However, this will have to wait a little longer. On the other hand, according to good news, the Süslü Korkuluk has officially been approved for three seasons. This means that the fans will watch Çağatay Ulusoy to the fullest.
The Süslü Korkuluk series, produced by OGM Pictures and directed by Cem Karcı, will meet with the audience on Netflix. According to the latest news, the series received the guarantee of three seasons and signed the agreement.
According to this deal, which is very unusual for Netflix, three seasons of Süslü Korkuluk will be shot at once. In other words, the series succeeded in pushing a very powerful broadcasting company like Netflix out of its principles. This situation increased everyone's curiosity about the series even more.
In the meantime, the first news about the Süslü Korkuluk set came from Ece Sükan, who took part in the series. Answering the questions of the journalists, Ece Sükan said that she was informed that she was going to be on the set only one day before the shooting started.
Stating that everything went very well, Sükan noted that she missed working very much and that there was a very good energy on the set. Ece Sükan will play Suzi, the right-hand man of Peyami, a fashion designer, brought to life by Çağatay Ulusoy in the series Süslü Korkuluk.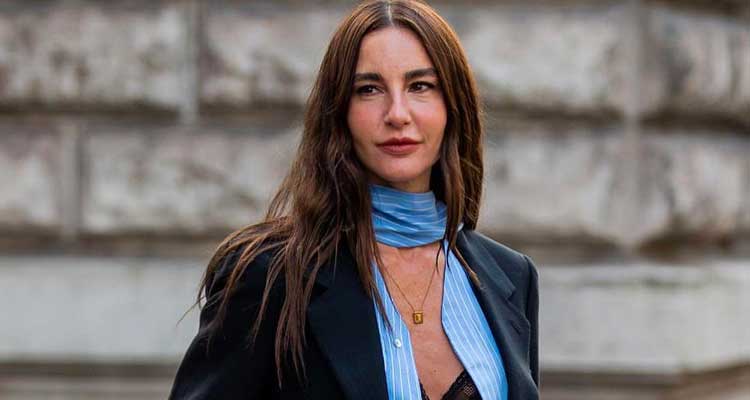 The ongoing series will have three seasons and all seasons will be shot at once. Filming of all three seasons will run until September. The Süslü Korkuluk, which will be screened on Netflix, will meet the audience at the end of 2022 or the first days of 2023.
Filming has started, but the leading actress of the series is still unknown. The second bad luck in the series, which was transferred to Netflix by having a disagreement with the TV8 channel, which will be broadcast first, was the departure of Alina Boz, who was announced as the leading actress. Then it was announced that Esra Bilgiç took her place. However, Esra Bilgiç also announced that she was leaving the project a few days ago.
According to the information received, the fact that Esra Bilgiç should take part in OGM Pictures projects until the end of 2023 also disturbed the actress. Esra Bilgiç, who did not like the fact that OGM Pictures' boss Onur Güvenatam made new demands regarding the permanent contract, left the series.