Standing out as one of the successful TV series of TRT1, Yürek Çıkmazı (Heart Impass) has become one of the popular productions of Tuesday evenings. Alp Navruz, who plays the leading role in the series, also drags his fans after him with the character of Halil. İrem Helvacıoğlu, who we follow as the lawyer Zeynep, who opens the backstage of the character of Cennet's death, also receives great support from her fans with this successful performance.
In the fourth new episode of the Yürek Çıkmazı series, Halil will come to the fore with a decision he will make. As a result of Halil's decision, which will affect everyone's life, many things are expected to change in the story of the series.
The war is beginning. Halil on one side and his father Yılmaz on the other. Of course, there is also the character of Zeynep, who is in the middle of the two. You will be able to find the effects of the decision of the character Halil on Tuesday, November 22, in the 4th episode of the TRT1 screen.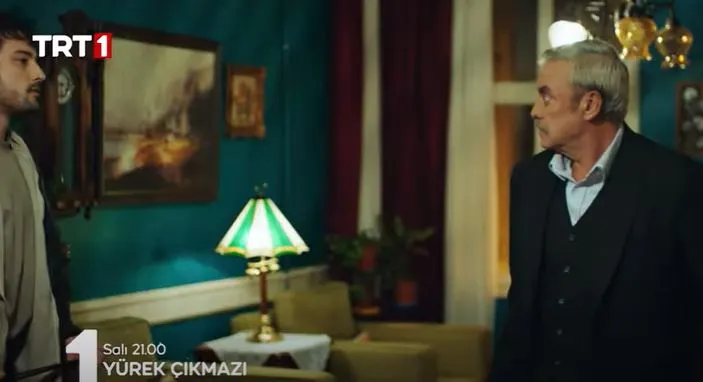 Will Zeynep find a clue? Here are some details from the new section where this question will also be asked. Hoping to find a small clue about Cennet's death, Zeynep gets no answer to any of her questions. One of the two people who knew that morning was speechless, and Yılmaz is determined not to speak.
On the other hand, Halil, who came to the neighborhood for Zeynep, meets his father once again after the funeral. While they share their trump cards, Birsen will be spent again. As if this was not enough, she fell down the stairs and was taken to the hospital. While everyone thinks it was an accident, Halil, who learns the truth, makes a big decision that will change everyone's life, especially himself.
The new series of TRT 1 screens, Yürek Çıkmazı, starring Ayça Bingöl, Alp Navruz, İrem Helvacıoğlu and Mesut Akusta, continues on its way with good ratings with its impressive story.