The Barbaroslar Akdeniz'in Kılıcı series, which was brought to the screen by TRT 1 with great efforts and budgets and started to be promoted months ago, came to the screen with its fifth episode last night. The series, which caused a great disappointment to the channel due to its declining ratings, drew attention to the fact that it increased a little this week.
Undoubtedly, the most important reason for the low ratings of Barbaroslar Akdeniz'in Kılıcı is that it has very strong rivals. Very strong rivals Kanal D's TV series Camdaki Kız and Bir Zamanlar Çukurova, which was broadcast on ATV, cast a shadow over the success of the Barbaroslar. Unfortunately, the Barbaroslar Akdeniz'in Kılıcı series, which TRT1 brought to the screen with the aim of winning first place, unfortunately could not achieve the desired result.
The low ratings led to some changes in the drama crew. In the fourth episode, the script team of the series changed. The new screenwriter team was expected to increase the excitement, multiply the sea scenes and give a new direction to the series. The new screenplay risks of the series were Serdar Özönalan and Hasan Erimez.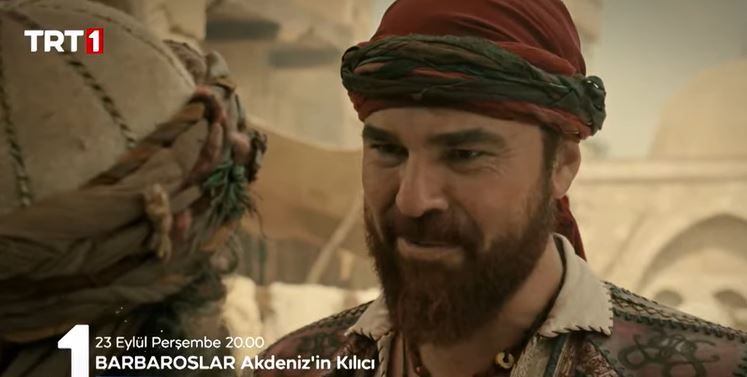 Indeed, the change paid off. Although the Barbaroslar series did not win the first place from Camdaki Kız, this week it showed an increase in the ratings. The series placed third in all viewers and second in EU and ABC 1.
In the series Barbaroslar, starring Engin Altan Düzyatan and Ulaş Tuna Astepe, there are also experienced names such as Yiğit Özşener, Yetkin Dikinciler, Pelin Akil Altan, Melis Babadağ, İsmail Filiz, Gülcan Arslan, Devrim Evin, Caner Topçu and Bahadır Yenişehirlioğlu.
The shooting of the Barbaroslar Akdeniz'in Kılıcı series continues in Antalya, Marmaris and Istanbul. The sixth episode of the series will air on Thursday, October 21.